What is an Iowa Private Investigative Agency and Private Security Agency Bond?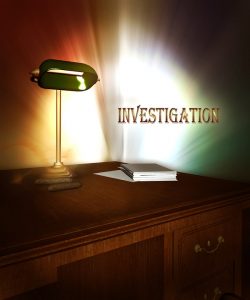 Private investigative agency and private security agency license applicants are required by the Iowa Department of Public Safety to submit a surety bond. This requirement is in accordance with Section 80A.10 of the Iowa Code.
The surety bond's purpose is to guarantee the lawful performance of the private investigative agency and private security agency's obligations to their clients.
A private investigative agency's duties include obtaining information about the following:
The character, habits, or whereabouts of a person
Crime
A witness' credibility
The cause of fires, accidents, or injuries to property, and the person responsible for them
Truth or falsity of a statement
A stolen property's location
Deceptive acts
Evidence to be used before authorized investigating committees, boards of award or arbitration, or in the trial of civil or criminal cases.
A private security agency, on the other hand, is a business entity that provides security services to a person.
What is the bond amount?
$5,000 – if the agency is licensed to conduct a single business only – either as a private investigative agency or as a private security agency.
$10,000 – for agencies that are licensed to conduct more than one type of business – as a private investigative agency, private security agency, and bail enforcement agency.
Those who have excellent credit scores may be eligible to pay a low bond premium.
Get your FREE quote today to determine what you have to pay!
What are the bond conditions?
The bond should be issued by a corporate surety who is authorized to conduct business in the State of Iowa such as Surety Bond Authority
The licensed private investigative agency or private security agency is obligated to abide by the provisions of Section 80A of the Iowa Code, the rules and regulations of the Division of Administrative Services of the Iowa Department of Public Safety, and all the other applicable rules that govern bail enforcement agencies in Iowa
If the private investigative agency or private security agency commits a valid violation, the aggrieved party will be eligible to file a claim on the surety bond
The surety bond will remain valid until canceled. In the case of cancellation, a 30-day notice is required.
How do I obtain this type of bond? 
You can get these bonds by following these simple steps:
STEP 1: Apply for the bond
You need to submit a bond application to us. If you're ready to apply now, you may do so here!
STEP 2: Underwriting
We will ask you for a couple of important information needed for the bond. This will include your financial history, business performance history, and your credit score.  An underwriter will carefully evaluate all those.
STEP 3: Bond execution
Once the underwriter is done with the prequalification process, we will immediately issue the bond and send it to you!
Ready to start on these bonds? Call HERE!