What is an Iowa MidAmerican Energy Utility Deposit Bond?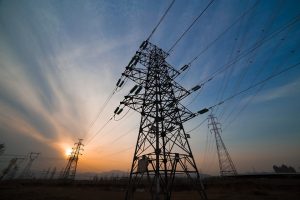 A surety bond is required by MidAmerican Energy for Residential and Non-residential Service Lines applicants whose construction cost exceeds $1,000,000.
The surety bond is a requirement known as a refundable advance. A refundable advance payment will include an Income Tax surcharge.
The surety bond is also a way to guarantee that the utility bills owed will be appropriately paid.
In the event of a missed payment, the utility company has the right to file a claim on the surety bond up to its maximum penal sum
What is the bond amount?
The bond amount varies.
The bond amount will include the surcharge that is equal to the annual interest rate paid by MidAmerican Energy on customer credit assurance deposits multiplied by the amount of the refundable advance.
Those who have excellent credit scores may be eligible to pay a low bond premium.
Get your FREE quote today to determine what you have to pay!
What are the Utility bond conditions?
The surety bond/refundable advance will be refundable for 10 years
Refunds will be made for each new service line attachment to the Distribution System Expansion
Refunds should be made each year on the date the surety bond/refundable advance was made
The refundable cash value will be equal to the revenue credit for the attaching service lines or new load, plus a proportional share of the Income Tax Surcharge
The total refunded amount should not be more than the amount of the original refundable advance
Any refund can only be made by the original contributor
The surety bond will remain valid until the end of 1 year from the first day the surety bond/refundable advance was made, or when the earned revenues equal the amount of the refundable advance
How can I obtain this type of bond?
To secure this type of bond, the Principal must seek the assistance of a surety bond company.
You will first be asked to apply for this bond.
Once the application is received, the surety bond company will immediately process it. In our case, one of our expert surety bond agents will guide you through the whole process from the time you applied for the bond. We will make sure that you understand all the conditions before we issue the bond.
An underwriter will then evaluate the following:
Your financial strength
Your job/business performance history
Your credit score
Once the prequalification process is fulfilled, we will execute the bond and send it to you!
Ready to get bonded? Start HERE!