What is an Indiana Tobacco Products Distributor Bond?
A quick guide to one of the most important requirements for tobacco product distributors!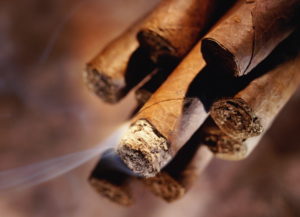 You need this surety bond if you…
Sell, exchange, manufacture, or distribute tobacco products to retailers within the State of Indiana
Buy tobacco products from a manufacturer
Buy tobacco products from a jobber, wholesaler, or distributor outside of the state
Before a tobacco products distributor is granted a license, the Indiana Department of Revenue requires the applicant to procure a surety bond to guarantee the faithful performance of the said person.
The surety bond is set in place to ensure the compliance of the license applicant to the regulatory and statutory provisions covered by the surety bond.
This includes fulfilling his or her obligations such as paying the right amount of taxes on time, including charges and penalties.
Non-compliance with the licensed tobacco products dealer will result in a bond claim. This prerequisite is in line with Section 6-7-2-8 of the Indiana Code.
What is the Tobacco Products Distributor Bond amount?
The bond amount is $1,000.
If you have a stellar credit score, you will be eligible for a low bond premium.
How can I get a Tobacco Products Distributor Bond?
To secure this type of bond, the tobacco products distributor license applicant must seek the assistance of a surety bond company.
You will be asked to apply for this bond. You may fill out a form to get your FREE SURETY BOND QUOTE RIGHT HERE!
Once the application is received, the surety bond company will immediately process it. In our case, one of our expert surety bond agents will guide you through the whole process from the time you applied for the bond. We will make sure that you understand all the conditions before we issue the bond.
An underwriter will then evaluate your credit score to determine if you qualify for bonding.
Once the prequalification process is fulfilled, we will execute the bond and send it to you!
What are the surety bond conditions?
The surety bond agent or company should be authorized to conduct business in the State of Indiana.
The Obligee of the surety bond should be the State of Indiana.
The licensed tobacco products dealer should obey the provisions of the Tobacco Tax Law or Section 6-7-2 of the Indiana Code, as well as the rules and regulations of the Indiana Department of Revenue.
If the licensed tobacco dealer commits a valid violation, the aggrieved party will be eligible to file a claim against the surety bond.
Secure your tobacco products distributor license! CONTACT US NOW!