What is an Indiana Collection Agency Bond?
Start soliciting claims for collection through this surety bond! Fast application! Fast approval!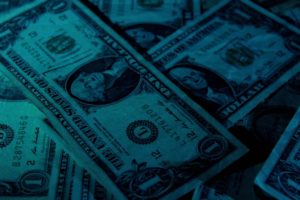 Any person who is intending to conduct a collection agency in the State of Indiana is required to submit an application for a license to the Secretary of State.
A surety bond – along with a completed application form, application fee, and the statement of the officers or partners of the LLP, corporation, and LLC – must be procured for the issuance of the said license.
The purpose of the surety bond is to ensure the compliance of the licensed collection agency to the relevant Indiana statutes which includes a complete accounting of all the collected monies.
A breach of the statutes and other regulations will be a ground for a bond claim. This requirement is in line with Section 25-11-1-3 of the Indiana Code.
What is the Collection Agency Bond amount?
The bond amount is $5,000 per office that the collection agency license applicant operates within the state.
If you have an excellent credit score, you will be eligible to pay for a low bond premium or just 1% of the bond amount!
How can I get a Collection Agency Bond?
To secure this type of bond, the collection agency license applicant must seek the assistance of a surety bond company.
You will be asked to apply for this bond. If you're ready to apply for one right now, you may easily do so HERE!
Once the application is received, the surety bond company will immediately process it. In our case, one of our expert surety bond agents will guide you through the whole process from the time you applied for the bond. We will make sure that you understand all the conditions before we issue the bond.
An underwriter will then evaluate the following:
Your financial strength
Your job/business performance history
Your credit score
Once the prequalification process is fulfilled, we will execute the bond and send it to you!
What are the surety bond conditions?
The surety bond should be issued by a surety bond agent or company that is authorized to conduct business in the State of Indiana
The surety bond should be made payable to the State of Indiana
The surety bond should be filed and approved by the Secretary of State
The collection agency license applicant should comply with the provisions of Section 25-11 of the Indiana Code, as well as the rules and regulations of the Securities Division of the State of Indiana
If the collection agency licensee commits a valid violation, the aggrieved party will be eligible to recover the losses by filing a claim against the surety bond up to its penal sum
Ready to start on your surety bond? START HERE!