What is an Indiana Business Service Bond?
Secure your business through this surety bond!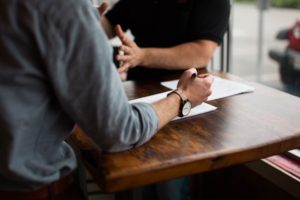 A surety bond is one of the most sought-after protection tools for businesses of all sizes!
While the benefits of surety bonds can tremendously help big companies, this is especially most helpful for small businesses.
Small businesses are more vulnerable to fraud, misconduct, theft, or any wrongful act committed by their employees. And these are more common than you think!
A surety bond will protect both your business and your clients. When this happens, you and your client will be financially compensated through the surety bond!
Other benefits of a business service bond:
Improves a business' competitive advantage
Serves as a marketing tool. By having a Business Service Bond, you are guaranteeing that your employees are dependable and will provide great service.
Diminish the risk of business failure especially for resource-strapped startups
Lower the perceived uncertainty that the customers might have
What is the Indiana Business Service Bond amount?  
This will depend on the number of your employees and how much you want the bond amount to be.  The starting bond amount is $2,500, and the maximum bond amount is $100,000.
Your bond premium will depend on your credit score. Those who have an excellent credit score will be able to pay as little as 1% of the bond amount!
How can I get an Indiana Business Service Bond?
This is how the bonding process works:
The vehicle dealer certificate or registration applicant should first apply for this type of bond to a state-qualified surety such as Surety Bond Authority.
If you're ready to apply for one right now, you may easily do so HERE!
We will immediately process your application once we have received it. Our expert surety bond team will guide you through the whole process from the time you have applied for the bond up until its issuance. We'll make sure that you understand all the bond conditions.
An underwriter will typically evaluate your credit score.
To avoid any delays, make sure that you gather the requirements ahead of time. Once they have been evaluated, the bond will be issued and sent to you!
Who should get an Indiana Business Service Bond?
Any business services, especially those that provide home service such as the following:
Handyman services
Home-Improvement services
Landscaping & lawn management services
Maintenance services
Cleaning services
Plant maintenance services
Plumbing services
Swimming pool services
Property inspection services
Ready to start? APPLY NOW! Let's secure your business' success!