What is an Illinois Taxable Fuel Bond?
Obtain your motor fuel license through this surety bond!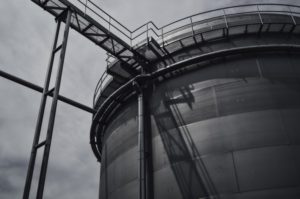 The following persons who are engaged in the business of distributing, supplying, receiving, manufacturing, blending, or producing taxable fuel in the State of Illinois are required to furnish a surety bond by the Illinois Department of Revenue.
Distributor – import and export gasoline products as well as produce, manufacture, blend, compound, or refine motor fuel within the state
Supplier – import and export special fuel products
Receiver – import aviation fuel, motor fuel, home heating oil, or 1-k kerosene into the State of Illinois
A surety bond is part of the licensure requirement stated in the Motor Fuel Tax Law.
The purpose of the surety bond is to ensure that the licensed distributor, supplier, or receiver will promptly pay the necessary taxes including penalties and charges.
The surety bond will also secure the compliance of the licensee to the provisions of the Motor Fuel Tax Law.
What is the Taxable Fuel Bond amount?
The bond amount will vary per license applicant. This will be determined by the Illinois Department of Revenue after they have reviewed the license applicant's Form REG-8-A.
The minimum bond amount will be $1,000 while the maximum bond amount will not be more than twice the monthly tax collectible of the distributor, supplier, or receiver.
If you have determined your bond amount, you may check your bond premium by getting your FREE QUOTE FROM US HERE!
How can I get a Taxable Fuel Bond?
To secure this type of bond, the distributor, supplier, or receiver license applicant must seek the assistance of a surety bond company.
You will be asked to apply for this bond. If you're ready to apply for one right now, you may easily do so HERE!
Once the application is received, the surety bond company will immediately process it. In our case, one of our expert surety bond agents will guide you through the whole process from the time you applied for the bond. We will make sure that you understand all the conditions before we issue the bond.
An underwriter will then evaluate your credit score to determine your bonding ability.
Once the prequalification process is fulfilled, we will execute the bond and send it to you!
What are the surety bond conditions?
The Surety must be authorized to conduct business in the State of Illinois
The Financial Responsibility Bond must be payable to the People of the State of Illinois
The licensed distributor, supplier, or receiver is obligated to follow the provisions of the Motor Fuel Tax Law as well as the rules and regulations of the Illinois Department of Revenue
If the licensed distributor, supplier, or receiver fails to pay the required taxes or violates the relevant state laws and regulations, the aggrieved party will be eligible to file a claim against the surety bond