What is an Illinois Second Division Motor Vehicles Bond?
Learn the what, why, and how of this important surety bond today!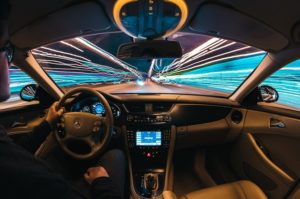 Owners of second division motor vehicles that prefer to pay a mileage weight tax instead of the flat weight tax are required to obtain a surety bond.
The surety bond will serve as a financial guarantee to the Illinois Secretary of State that the owner of the second division motor vehicle will pay the necessary amount on time and in full.
In the event of a non-payment, the Obligee will be able to recover the amount – which includes excess mileage fees, penalties, and other charges – by filing a claim against the surety bond.
Second division motor vehicles are those that are used for the following purposes:
Pulling or carrying freight, cargo, or any tools used for husbandry
Motor vehicles that carry more than ten persons
Motor vehicles designed for living quarters
First division motor vehicles that are remodeled into second division motor vehicles
Second division motor vehicles that are subjected to tax includes:
A motor vehicle that has a gross weight of 8,000 lbs. or less
Van-configured motor vehicles that carry 7-16 passengers
Motor vehicles that are permanently converted into living quarters for recreational purposes
What is the Second Division Motor Vehicles Bond amount?
The bond amount is $500.
If you have an excellent credit score, you will be eligible to pay for a low bond premium. Bond premium starts at $30.
Check out what you need to pay for by getting your FREE SURETY BOND QUOTE HERE!
How can I get a Second Division Motor Vehicles Bond?
We have made the surety bond procedure easier for you! Just follow these simple steps:
STEP 1: You must first apply for this type of surety bond. If you are ready to do that now, you may APPLY HERE!
Once we have received your application, we will immediately start the bonding process. We will inform you about the important documents that you need to submit for the next step, which is the underwriting process.
STEP 2: An underwriter will take a thorough look at your credit score to be able to process your bond.
STEP 3: After the underwriting process has been fulfilled, we will issue your surety bond and send it to you immediately!
What are the surety bond conditions?
The surety bond should be issued by a Surety who is authorized to conduct business in the State of Illinois
The Secretary of State, State of Illinois should be named as the Obligee of the surety bond
The owner of second division motor vehicle should obey the provisions of Chapter 625 Section 5/3-818 of the Illinois Compiled Statutes as well as the rules and regulations of the Illinois Secretary of State
If the owner of second division motor vehicle commits a violation, the Obligee will be eligible to file a claim against the bond