What is an Illinois Residential Mortgage License Bond?
Get bonded. Get licensed! Apply for your surety bond today!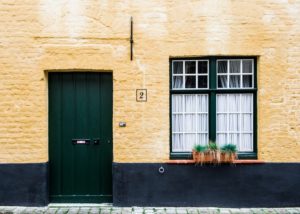 Every licensed mortgage broker, mortgage banker, or registered exempt company must procure a surety bond that will provide coverage to their employed mortgage loan originators.
This is mandated by the Residential Mortgage License Act of 1987, and enforced by the Division of Banking of the Illinois Department of Financial and Professional Regulation.
The purpose of the surety bond is to guarantee the faithful compliance of the mortgage loan originator to the provisions of the Act when soliciting or negotiating mortgage loans for any resident of the State of Illinois.
Failure to comply with the relevant statutes and regulations – resulting in damages or losses incurred by another – will be a ground for a bond claim.
What is the Residential Mortgage License Bond amount?
The bond amount will be based on the amount of loans originated during the previous calendar year as determined by the Director.
Bond Amount = Amount of Loans Originated
$25,00 = $0 – $5,000,000
$50,000 = $5,000,001 – $20,000,000
$75,000 = $20,000,001 – $50,000,000
$100,000 = $50,000,001 – $100,000,000
$150,000 = Over $100,000,000
If you have determined your bond amount now and would like to find out what your bond premium will be, you may get your FREE SURETY BOND QUOTE from us HERE!
Those who have excellent credit scores will be eligible for a very low bond premium, or just 1% of the bond amount!
How can I get a Residential Mortgage License Bond?
To secure this type of bond, the license applicant must seek the assistance of a surety bond company.
You will be asked to apply for this bond. If you're ready to apply for one right now, you may easily do so HERE!
Once the application is received, the surety bond company will immediately process it. In our case, one of our expert surety bond agents will guide you through the whole process from the time you applied for the bond. We will make sure that you understand all the conditions before we issue the bond.
An underwriter will then evaluate the following:
Your financial strength
Your job/business performance history
Your credit score
Once the prequalification process is fulfilled, we will execute the bond and send it to you!
What are the surety bond conditions?