What is an Illinois Remittance Agent Bond?
Get to know what this surety bond is all about and how to obtain one easily!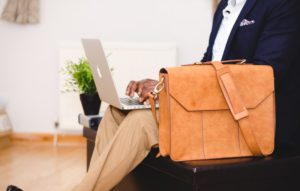 Any person who accepts money that will be remitted to the State of Illinois for the payment of the following is required to procure a surety bond:
Payment of vehicle taxes
Payment of vehicle licenses
Payment of registration fees
Through a surety bond, the proper transmittal of all remittances performed by the remittance agent will be ensured.
This licensure prerequisite – in line with Section 1019.10 of the Illinois Administrative Code – will also guarantee the conformity of the remittance agent to the applicable rules and regulations.
Furthermore, it will be conditioned that appropriate compensation can be drawn from the surety bond if the remittance agent harms another person by failing to perform his or her statutory obligations.
What is the Remittance Agent Bond amount?
The bond amount will vary per remittance agent.
The bond amount will be equal to the total amount of money transmitted to the State of Illinois by the remittance agent during the highest 15 day period in the fiscal year before the year during which the application was made.
The minimum bond amount is $10,000 (will increase to $20,000 starting January 1, 2018).
Have you determined your bond amount? If so, you may check your bond premium by getting your FREE SURETY BOND QUOTE!
How can I get a Remittance Agent Bond?
You can easily get this surety bond from us! We will guide you through the entire process. We'll make sure that you will understand what you are getting into.
Here's how to do get bonded:
You have to send an application to us. If you are ready to do that now, you may APPLY HERE!
After we have received your application, we will ask you to submit the necessary information needed for the underwriting process. Usually, an underwriter will look into your credit score to gauge your bonding ability.
An expert underwriter will carefully evaluate your submitted documents to attain the best credit decision possible. To avoid any delay, the information that you provide should be organized and concise.
Your surety bond will be issued and sent to you!
What are the surety bond conditions?