What is an Illinois Professional Fundraiser Bond?
Become a professional fundraiser through this surety bond!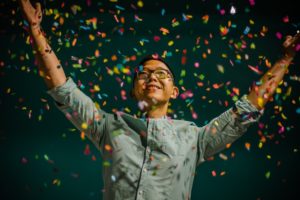 Before any person can be employed by a charitable organization for fundraising purposes, the said person must first apply for registration to become a professional fundraiser.
This requirement is required by the Solicitation for Charity Act.
If the applicant for a professional fundraiser registration will be in charge of handling the charitable funds, the said applicant must file and maintain a surety bond with the required bond amount to the Charitable Trust Bureau of the Attorney General's Office.
The surety bond will serve as a guarantee to the compliance of the professional fundraiser to the Solicitation for Charity Act when performing his or her duties.
Any deviation from the said Act that has resulted in the injury of another will be a ground for a bond claim.
What is the Professional Fundraiser Bond amount?
The bond amount is $10,000.
If you have a stellar credit score, you will be eligible for a low bond premium. Bond premium starts at $100.
Do you want to know your bond premium right now? Get your FREE SURETY BOND QUOTE RIGHT HERE!
How can I get a Professional Fundraiser Bond?
Here's a step-by-step bonding process that we have made easier so that you can get your bond in no time:
BOND APPLICATION
You must first apply for this type of surety bond. If you are ready to do this now, you may APPLY HERE!
Our expert surety bond agent will guide you through the entire process – from the time you have applied until the bond is issued to you.
ASSESSMENT
Next, you will be asked to submit a few vital information that our underwriter will need to assess your credit score to determine your bonding capacity typically.
To avoid any delays, make sure that you have gathered the right information needed before submitting.
BOND ISSUANCE
Once the underwriting process is done, we will immediately issue your bond and send it to you right away!
What are the surety bond conditions?
The surety bond agent or company should be authorized to conduct business in the State of Illinois
The surety bond should be made payable to the Attorney General of the State of Illinois for the benefit of any aggrieved party
The professional fundraiser must obey the provisions of the Solicitation for Charity Act as well as the rules and regulations of the Charitable Trust Bureau of the Attorney General's Office
If the professional fundraiser violates any of the relevant laws, rules, and regulations, the Obligee will be eligible to file a claim against the surety bond up to its face value
The surety bond should be renewed before the next June 30