What is an Illinois Private Employment Agency Bond?
Obtain your license through this surety bond!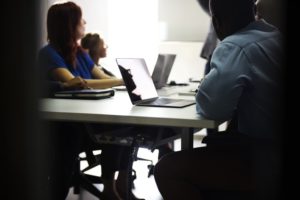 It is a mandatory requirement for every private employment agency that is seeking a license in the State of Illinois.
The Private Employment Agency Act – enforced by the Illinois Department of Labor – requires the surety bond to be procured to guarantee the full compliance of the private agency to the provisions of the Act.
This includes, but is not limited to, the following:
Keeping a record of orders received from prospective employers
That the private employment agency will only charge a registration fee only if they have obtained a permit from the Illinois Department of Labor to do so
That an applicant for employment will only be sent if there is a legitimate job order
That the private employment agency will return 25% of the total salary paid to the employer if the employee fails to remain in employment for 30 days
If the licensee defaults on its obligation, the Obligee will have the right to recover a suitable compensation for the designated beneficiary via a bond claim.
What is the Private Employment Agency Bond amount?
The bond amount is $5,000.
If you have an excellent credit score, you will be eligible to pay for a low bond premium!
Check out what you need to pay for by getting your FREE SURETY BOND QUOTE HERE!
How can I get a Private Employment Agency Bond?
SEND US A BOND APPLICATION – We begin the bonding process with an application. You may send your application for this bond HERE!
UNDERWRITING – Once we have received your application, an underwriter will ask you to submit the following important requirements:
Proof of your financial capability
Your business' history
Your credit score
To avoid any delay, make sure that your requirements are complete before submitting them.
ISSUANCE – As soon as the underwriter has completed the necessary in-depth check, we will immediately issue the surety bond and send it to you!
What are the surety bond conditions?
The surety bond agent or company should be authorized to conduct business in the State of Illinois
The surety bond should be made payable to the People of the State of Illinois
The licensed private employment agency must obey the provisions of the Private Employment Agency Act as well as the rules and regulations of the Department of Labor of the State of Illinois
If the licensed private employment agency commits a valid violation, the Obligee will be eligible to file a claim against the surety bond