What is an Illinois Insurance Producer Bond?
Know the importance of this surety bond today!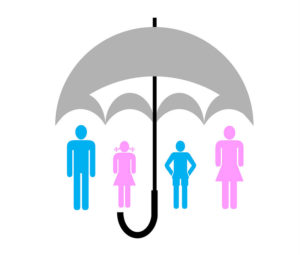 Any insurance producer that places insurance with an insurer without an agent contact is required to submit and maintain a surety bond to the Illinois Department of Insurance.
A surety bond is also a tool to ensure that high standards will be maintained through the compliance of the insurance producer to the Illinois Insurance Code.
If violations of the Code are committed by the insurance producer, the person who has suffered damages will be able to receive financial compensation by filing a claim against the surety bond.
The said violations are, but not limited to, the following:
Committing a fraudulent act when selling, soliciting, or negotiating insurance
Inappropriately converts any money or properties received during the course of doing insurance business
Failure to pay state income tax, penalties, and charges
Falsifies the terms of an insurance contract or application for insurance
The requirement is in accordance with Section 500-130 of the Illinois Insurance Code.
What is the Insurance Producer Bond amount?
The bond amount will vary per insurance producer. The bond amount will be equal to 5% of the premiums brokered in the previous calendar year.
$2,500 – minimum bond amount
$50,000 – maximum bond amount
Those who have excellent credit scores will be eligible for a very low bond premium!
How can I get an Insurance Producer Bond?
To secure this type of bond, the permitted driller must seek the assistance of a surety bond company.
You will be asked to apply for this bond. If you're ready to apply for one right now, you may easily do so HERE!
Once the application is received, the surety bond company will immediately process it. In our case, one of our expert surety bond agents will guide you through the whole process from the time you applied for the bond. We will make sure that you understand all the conditions before we issue the bond.
An underwriter will then evaluate your credit score to gauge your bonding ability.
Once the prequalification process is fulfilled, we will execute the bond and send it to you!
What are the surety bond conditions?
The bond should be issued by an Illinois-authorized Surety.
The People of the State of Illinois should be named as the Obligee of the bond.
The licensed insurance producer must obey the provisions of the Illinois Insurance Code, as well as the rules and regulations of the Illinois Department of Insurance.
If the licensed insurance producer commits a violation, the aggrieved party will be eligible to file a claim against the surety bond up to its penal sum.
Ready to start? Contact us HERE!