What is an Illinois Collection Agency Bond?
Learn all about this important requirement for collection agencies in Illinois!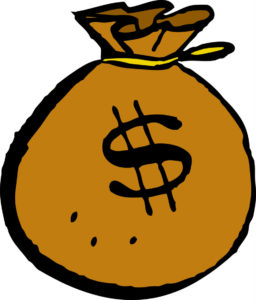 Every collection agency in the State of Illinois is required to obtain a license by the Illinois Department of Financial and Professional Regulation.
As a licensure requirement, the collection agency must furnish a surety bond from a state-authorized Surety to provide the following services once licensed:
Collect any debts for its clients
Buy accounts, debts, or bills
Collect money due from a person that has 20% control or more of the business receiving the assignment
Conveys to the debtor that he, she, or it is a third-party collector by using a fictitious name for collection
Collects unpaid checks that are returned by the financial institution where it is drawn
Sells any system of a collection with a request being made by a person other than the creditor for the payment of the amount due
The surety bond ensures the compliance of the collection agency to the Collection Agency Act when providing the said services. If the license collection agency breaches its lawful obligations such as failure to remit the monies collected and owed to the creditor, the Obligee of the surety bond will be eligible to file for a bond claim to retrieve the amount.
What is the Collection Agency Bond amount?
The bond amount is $25,000.
If you have a stellar credit score, you will be eligible for a low bond premium, or as little as 1% of the bond amount.
How can I obtain a Collection Agency Bond?
We've made it easier for you! Just follow the simple steps below!
STEP 1: Apply for the bond
You need to submit a bond application to us. If you're ready to apply now, you may do so HERE!
STEP 2: Underwriting
We will ask you for a couple of important information needed for the bond. This will include your credit score. An underwriter will carefully evaluate all your submitted documents.
STEP 3: Bond execution
Once the underwriter is done with the underwriting process, we will immediately issue the bond and send it to you!
What are the surety bond conditions?
The surety bond agent or company should be authorized to conduct business in the State of Illinois
The surety bond should be made payable to the People of the State of Illinois
The licensed collection agency must comply with the provisions of the Collection Agency Act, as well as the rules and regulations of the Illinois Department of Financial and Professional Regulation
If the licensed collection agency commits a violation, the Obligee of the surety bond will be eligible to file a claim against the bond up to its penal sum
Need to get your surety bond ASAP? Contact us NOW!