What is an Illinois Airline Reporting Corporation Agent Bond?
Know the who, what, and how of this important surety bond today!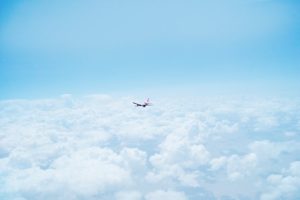 The Airline Reporting Corporation (ARC) requires persons who are intending to become ARC agents to post and maintain a surety bond as a form of financial guarantee.
According to the ARC, "application will not be considered complete until ARC receives the financial guarantee".
The surety bond will ensure that the ARC agent will faithfully perform the required obligations. These include the following:
That the traffic documents entrusted by the Airline Reporting Corporation (ARC) to the ARC agent will be protected
That the bonded Principal (ARC agent) will pay the carriers or the ARC the money owed about the sale of tickets or other valuable instruments that have been issued in both paper and electronic versions of the ARC traffic documents
Act by the Agent Reporting Agreement
The surety bond will also serve as a guarantee of protection for the ARC in the event of a potential financial loss arising from the ARC agent's breach of obligations.
A claim against the surety bond will not occur so long as the ARC agent conforms to the applicable rules. The Obligee of the surety bond, however, may file for a bond claim to recover any losses obtained because of the ARC agent's violations.
What is the Airline Reporting Corporation Agent Bond amount?
The bond amount will vary per ARC agent and will be determined by the Airline Reporting Corporation.
Those who have excellent credit scores will be eligible for a very low bond premium, or just 1% of the bond amount!
How can I get an Airline Reporting Corporation Agent Bond?
You can easily get this surety bond from us! Here's how to do get bonded:
You have to send an application to us. If you know your bond amount now and would like to find out what your bond premium will be, you may get your FREE SURETY BOND QUOTE from us HERE!
After we have received your application, we will ask you to submit the necessary information needed for the underwriting process. These are the following:
Your business or job performance history
Your credit score
An expert underwriter will carefully evaluate these documents to attain the best credit decision possible. To avoid any delay, the information that you should submit should be organized and concise.
Your surety bond will be issued and sent to you!
What are the surety bond conditions?
The Obligee of the bond will be the Airline Reporting Corporation (ARC).
The ARC agent should obey the provisions of the Agent Reporting Agreement and the surety bond.
In case of violation, the Obligee will be eligible to file a bond claim.
A 30-day notice is required in case of cancellation.
Ready to apply? START HERE!