What is an Idaho Proprietary School Bond?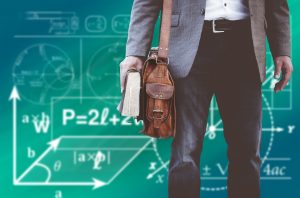 The market for educational services is getting hefty and rising with a variety of prospects available. Based on a report of the Bureau of Labor Statistics, there are more than 100 thousand organizations in the private education service industry, and nearly 200 thousand if local, state, and federal government institutions are included. This industry hires more than 3.5 million people.
Despite these soaring figures, the segment is not without its share of setbacks. According to both the U.S. Government Accountability Office and the Senate HELP Committee, following over a decade of considerable expansion, for-profit higher education establishments — or proprietary schools — have been confronted with the concentrated inquiry and moribund enrollment in recent years. Similarly, while proprietary schools offered significant channels for college education especially for underserved learners, high student loan non-payment rates, allegations of unscrupulous marketing methods and practices, and claims of financial aid rackets ignited a series of government investigations starting in 2010. With this scenario, it is a must that a Proprietary School Bond be secured.
The Idaho Proprietary School Bond is a secure undertaking guaranteeing the protection of students for any loss suffered due to the failure of the proprietary school in satisfying its obligations contained in any contract for tuition or other instructional fees entered into between the proprietary school and students. The bond is also a warranty to safeguard students, when and if, the school loses its accreditation, refuses inspection, or distributes fake or deceptive information to the students or the Board.
Why do you need an Idaho Proprietary School Bond?
You need the Idaho Proprietary School Bond because your institution is as important as the students you are serving. Having this bond can push existing students/parents, potential enrollees, and future shareholders to look up to you as a dependable academic institution carrying out business with overriding sincerity and accomplishing business and academic-related commitments with decency and respectability.
How much does an Idaho Proprietary School Bond cost?
The Idaho Proprietary School Bond amount is based upon the sum of student tuition and can diverge from year to year.  Neither the proprietary school nor surety on the bond can conclude the coverage of the bond unless a one hundred twenty (120) days' prior written notice has been provided to the director.
The Idaho Proprietary School Bond premium payments are very much dependent on your financial credit report and reputation as a business owner. Eligible candidates with strong financial citations, outstanding business performance, and commendable standing within the community can expect to pay a lesser premium than those who have a devious credit record.
How do I get an Idaho Proprietary School Bond?
Getting the Idaho Proprietary School Bond is effortless. Choose a reliable surety company that you know can serve your specific needs, can address your concerns without delay, and can respond to whatever challenges you will encounter in the process. Call us now!