What is a Hawaii Real Estate School Bond?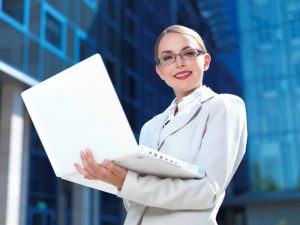 There are many ways that a real estate agent can be sued. Among these are failing to reveal a property flaw or deficiency, breach of duty; another is representing clients in an area where the agent is not acquainted, when an agent gives legal advice, misleading customers, breach of contract, failing to keep clients' data safe, failing to recommend inspections, gross negligence, and causing physical injury. All these could have been avoided if an agent before carrying out any transactions has completed his/her real estate licensing course. This is where the Real Estate School Bond becomes necessary.
The Hawaii Real Estate School Bond is a strong guarantee demonstrating that a real estate agent has completed the real estate pre-licensing course and that he/she has successfully finished the course before his/her taking the real estate license exam.
Why do you need a Hawaii Real Estate School Bond?
The Hawaii Real Estate School Bond is necessary as this will help safeguard real estate brokers and salespersons from fake and unauthorized business services on behalf of instructors. In cases where the school or trainer infringes a provision contained in Chapter 467 of the Hawaii Revised Statutes or Title 16, Chapter 99 of the Hawaii Administrative Rules, then this bond can be subject to a valid claim filed by the obligee. Among serious violations include:
Carrying out transactions without a lawful certificate of registration
Inadequate number of the required continuing education hours
offering a curriculum that does not stick to what has been approved by the commission
affirming certifications to students who have not satisfactorily complied with the mandatory number of hours or passed the final test
failure to provide a student the assistance needed
More details about the Hawaii Real Estate School Bond
Before obtaining the Hawaii Real Estate School Bond, certificates of registration must be secured first before starting any operations. The requirements include:
applicant's name, address, phone number & email
name of the school
professional qualifications
teaching qualifications
prior real estate teaching experience (within three years of applying)
license information (real estate, teacher, other)
What is the cost of a Hawaii Real Estate School Bond?
Bond premium payments will be determined by the applicant's credit score and financial history. Likewise, your profile including your reputation as a member of the community will be strong factors in the decision of how much the premium will be for this bond.
How do I get a Hawaii Real Estate School Bond?
Getting the Hawaii Real Estate School Bond is simple. Choose a genuine surety professional that is authorized to operate within the state of Hawaii and immediately give them a call! An expert surety professional can readily provide you the answers you need and the solution to whatever concerns you have in the operation of your business.
Additional resources: