What is a Hawaii Public Adjuster Bond?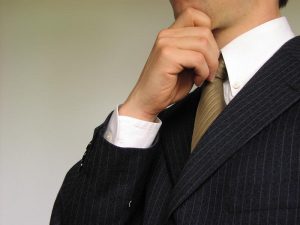 Scores of property holders and homeowners do not really or entirely understand their property insurance policies and are always having difficulties when conferring or bargaining with insurers about renovations necessary after a conflagration, robbery, typhoons, and other misfortunes. This is precisely the idea behind the existence of the public insurance adjusting industry, which has grown significantly since the 2004 and 2005 tempests that left some policyholders seeking assistance in dealing with their insurers.
Public adjusters evaluate wreckage, appraise policy coverage, document existing proofs to back up claims, and calculate the cost of repairs. On the other hand, they have also been scrutinized by regulators and criticized by insurers for advertising assertively and shoots up the outlays of claims. Therefore, to mitigate criticisms and allay fears of regulators, it would help a lot if a public adjuster possesses a Public Adjuster Bond.
The Hawaii Public Adjuster Bond is an unassailable guarantee that licensed Public Adjusters will prudently conduct themselves while observing all the provisions contained in the Insurance Code and abide by their decisions and actions according to the stipulations of the Hawaii Revised Statutes.
Why do you need a Hawaii Public Adjuster Bond?
You need the Hawaii Public Adjuster Bond because your business is of the essence. It is imperative for you to have the bond as you consider your profession as significant and that you heeded a highly regarded calling. Having this bond can urge existing clients and prospective customers to look up to you as a dependable Public Adjuster carrying out your business with absolute veracity and fulfilling business commitments with a sense of decorum.
More details about the Hawaii Public Adjuster Bond
The Hawaii Public Adjuster Bond application shall be filed with the commissioner and shall be enforceable as long as the license is valid. Such bond will be $10,000 and will be executed by a certified corporate surety accepted by the commissioner. The bond may be written without an expiration date, and total aggregate liability on the bond may be limited to the payment of $10,000. The Public Adjuster Bond will remain in force until the surety is released from accountability by the commissioner, or until canceled by the surety.
What is the cost of a Hawaii Public Adjuster Bond?
The Hawaii Public Adjuster Bond premium payments are very much dependent on your financial credit report and reputation as an individual or as a business owner. Eligible candidates with substantial financial documentation, outstanding business performance, and a commendable reputation within the community can expect to pay a lesser premium than those who have a dodgy credit record.
How do I get a Hawaii Public Adjuster Bond?
Getting the Hawaii Public Adjuster Bond is effortless. Choose a reliable surety company that you know can serve your specific needs, can address your concerns without delay, and can respond to whatever challenges you will encounter in the process. Call them ASAP! An experienced surety professional can provide you the answers to concerns you have in the operation of your business.