What is a Hawaii Notary Bond?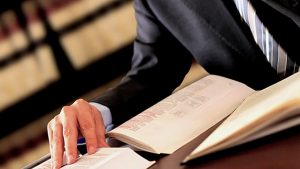 Change regularly takes place every day with information and technology modifying the notary profession. The notary who continuously strives to be more clued-up and tech-savvy will find survival and success. For successful notaries, they make every effort to learn from their decisions and lapses.  They also try to be familiar and be proficient with the latest technology. For some, they prepare and equip themselves with a strategy that leads them to success and continually reassess that strategy. But there is one more step to achieving success and longevity in the notarial profession – acquire a Notary Bond.
The Hawaii Notary Bond is fail-safe security against a notary officer who will employ false and misleading announcements and collects a fee that is beyond what is authorized by Hawaii regulations. It is also an assurance that the officer responsible for performing notarization will not commit notarial errors such as not placing his/her notary seal, notarizing a document that uses a language and characters/alphabets that he/she cannot understand, and performing Jurats with blank spaces on the document. This bond is also to protect the public from a notary officer who carries out notarization even when he/she is a party to the document he/she is notarizing thereby making him/her impartial to the instrument for notarization.
Why do you need a Hawaii Notary Bond?
You need the Hawaii Notary Bond because you care for your reputation and your vocation. With this bond, clients will have confidence in hiring your services thereby making you an attractive professional to work with. The bond can boost your professional integrity and will allow you to be recognized as a responsible expert in your area of proficiency.
More details about the Hawaii Notary Bond
Before getting bonded, you must 1) file and application which is appropriately notarized once filled out; 2) have the application approved; 3) must pass the written examination; 4) pay all applicable fee.  Click here for specific details for the Hawaii Notary Bond.
What is the cost of a Hawaii Notary Bond?
The Hawaii Notary Bond is for $1,000. Premium payments will be determined by the applicant's credit score and financial history. Likewise, the profile of the applicant including his/her reputation as a member of the community will be a strong factor in the decision of how much the premium will be for this bond.
How do I get a Hawaii Notary Bond?
Obtaining the Hawaii Notary Bond is an easy process. Just choose the services of a genuine surety professional and give them a call! With Surety Bond Authority, you will have the answers you need and the solution to whatever concerns you have in protecting your business.