What is a Hawaii Collection Agency Bond?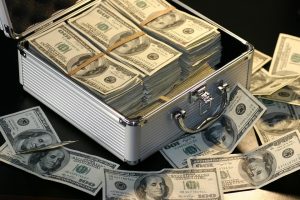 An escalating number of individuals in the US are going into debt. Many owe an average of $10,000 to one or more creditors. While they are lawfully compelled to pay their liabilities promptly as possible, debtors are entitled to specific legal safeguards.
On the part of creditors, fruitfully recovering a delinquent account is easy when you work or avail of the services of a collection agency that is knowledgeable in the ins and outs of Hawaii collection law. A collection agency that is based in Hawaii can significantly enhance your chances of effective debt recovery.
While most debt collection agencies conform to state laws fair debt practices act, some agencies resort to illegal means of collecting people's outstanding financial obligations. It is in this view that a Collection Agency Bond exists.
The Hawaii Collection Agency Bond is an ironclad warranty that collection agencies will not defy the provisions contained in the Hawaii Fair Debt Collection Practices Act, will not engage in any unlawful debt collection practices such as calling debtors anytime, telling other people about debt, seeing a debtor at his/her place of work, use vulgar language that harasses the debtor, resort to misrepresentations of fact, use threats and send erroneous information to credit bureaus. This bond likewise guarantees to protect borrowers in Hawaii from collection agencies/debt collectors who utilize false information or who calculatingly falsify facts to obtain payment for any accountability.
Why do you need a Hawaii Collection Agency Bond?

Does a collection agency doing good business still need to be bonded? Yes, particularly if you desire to have a massive cut of Hawaii's debt collection pie industry. The bond can shield your investments from malicious activities committed by collectors in your employ. It can advance your reliability as a collection agency thus making your business attractive to prospective customers and future business associates. The bond will provide you the image of credibility and competence, making you tremendously visible in the midst of cutthroat competition.
What is the cost of a Hawaii Collection Agency Bond?

The Hawaii Collection Agency Bond is not expensive. A collection agency based in Hawaii needs to post a $25,000, the required bond amount for the first office and $15,000 for every additional office. A determining factor of the bond's premium amount is the collection agency owner's credit score and financial history. A licensed and credible surety company will request you to furnish documents that will establish how you fared in your previous business dealings (e.g. financial statements) and if you have had criminal convictions in the past.
How do I get a Hawaii Collection Agency Bond?

So, is obtaining a Hawaii Collection Agency Bond difficult? Obtaining the Hawaii Collection Agency Bond is an easy process. Just carefully choose the services of a genuine surety professional and give them a call ASAP! With Surety Bond Authority, you will have the answers you need and the solution to whatever concerns you have in protecting your business.