What is a Hawaii Business Service Bond?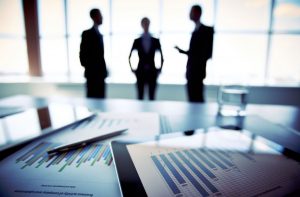 Small and medium-sized commercial undertakings are vital to the health of the American economy as they account for roughly 50% of all jobs and 99% of all business organizations. For these firms, bursts of high growth come about now and then, the surges are erratic, and they are hard to keep up. Thus, in times of crisis, when demand and sales plummet, these small and medium-sized businesses are confronted with an even steeper climb. Despite the struggle though, smaller firms do not necessarily have to be buried in the "ruins." Even the tiniest businesses can grow regardless of an economic slump if they make use of multifaceted approaches that place grave importance on standing out from the competition. One approach is the acquisition of a Business Service Bond.
The Hawaii Business Service Bond is an incontrovertible service contract that businesses need to secure to safeguard their clientele and stakeholders from employee theft, property-related transgressions, and severe misconduct committed at work inside or within clients' residences and offices. The bond is an assurance given to customers for them to feel confident that their property is safe and secure during their absence.
Business firms normally acquire this bond when engaged in providing services for appliance repair, pest control, security and surveillance, home health care, elderly or child care, household or business cleaning, pool cleaning, and redress, moving, locksmiths, painting, landscaping, and groundskeeping.
Why do you need a Hawaii Business Service Bond?
You need the Hawaii Business Service Bond because you don't want lawsuits distracting your business operations. You need this bond so that you can look after your investments and shield your clients from dishonest workers in your employ. You also want to be viewed as a business owner who knows how to protect clients' property and interests. With this bond, existing customers and prospective patrons will look at you as someone who is dependable and an entrepreneur of integrity.
More details about the Hawaii Business Service Bond
The Business Service Bond claims are processed in this manner:
The surety bond company is instantaneously informed of a claim, and the claimant will provide the amount of the claim with supporting documents.
In cases where claims are unclear, the bond company probes into it and establishes its legitimacy. If there is indisputable proof that nullifies the claim, Bond Company will reject it. However, if the principal is found liable, Bond Company is obliged to pay compensation to the claimant and the principal is likely to reimburse the bond company.
Having a history of a paid bond is not good. Thus, it is important to take claims seriously, get them resolved before situations exacerbate.
What is the cost of a Hawaii Business Service Bond?
The Hawaii Business Service Bond premium payment will be determined by the applicant's credit score and financial history. Likewise, the profile of the applicant including his/her reputation as a member of the community will be a strong factor in the decision of how much the premium will be for this bond.
How do I get a Hawaii Business Service Bond?
The Hawaii Business Service Bond is easy to obtain. Choose a genuine surety professional and give them a call ASAP! An expert surety professional can readily provide you the answers you need and the solution to whatever concerns you have in the operation of your business.