What is a Georgia Warehouseman License Bond?
See why this surety bond matters to your business!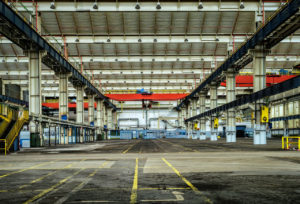 Are you planning to store cotton or grain inside a warehouse? If so, you need this surety bond!
In the State of Georgia, any person who wishes to store agricultural products such as cotton or grain is required to procure a license as a warehouseman. A sufficient surety bond should be filed with the Commissioner of Agriculture as a prerequisite for the said license.
A warehouseman is defined in the Georgia State Warehouse Act as any person who stores agricultural products inside a warehouse for compensation for more than one person.
The surety bond, which is mandated by Section 10-4-12 of the Official Code of Georgia Annotated, is set in place to protect the producers as well as the person storing the agricultural products.
What is the Warehouseman License Bond amount?
$20,000 – minimum bond amount
$300,000 – maximum bond amount
The Commissioner of Agriculture will determine your bond amount. However, it will not be more than 15% of the agricultural products stored inside the warehouse.
If already know what your bond amount is, you can check your surety bond premium HERE! It's FREE!
Those who have excellent credit scores are eligible to pay just 1% of the bond amount!
How can I get a Warehouseman License Bond?
We've made it easier for you! Just follow the simple steps below!
STEP 1: Apply for the bond
You need to submit a bond application to us. If you're ready to apply now, you may do so HERE!
STEP 2: Underwriting
We will ask you for a couple of relevant information needed for the bond. This will include your financial history, business performance history, and your credit score. An underwriter will carefully evaluate all those.
STEP 3: Bond execution
Once the underwriter is done with the underwriting process, we will immediately issue the bond and send it to you!
What are the surety bond conditions?
The surety bond company or agent should have a certificate of good standing issued by the Commissioner of Insurance of the State of Georgia
The surety bond should be written on the forms that are approved by the Commissioner of Agriculture
The licensed warehouseman should comply with all the provisions of the Georgia State Warehouse Act, as well as the rules and regulations of the Georgia Department of Agriculture
If the licensed warehouseman violates any of the provisions or rules, the aggrieved party will be eligible to file a claim on the surety bond
If the warehouseman is also the dealer, the required surety bond amount will be increased by the Commissioner of Agriculture
Ready to get bonded? APPLY HERE!