What is a Georgia Tobacco License Bond?
Know why this surety bond matters in your business!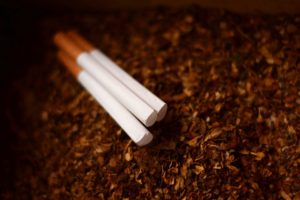 Who is this surety bond for?
Sellers of tobacco within the State of Georgia
Maintains a warehouse for tobacco, warehouse personnel, and salespersons
Manufactures, labels, or fabricates a finished tobacco product
Imports a finished tobacco product
Directly sells tobacco products to the consumers
Every person who is intending to become a tobacco distributor, importer, manufacturer, or dealer in the State of Georgia is required to secure a license first. One of the most important requirements for the said license is a surety bond.
The surety bond will guarantee prompt payment of taxes due, license fees, and rental charges of the licensee. If the licensee defaults on his or her payment, the Obligee of the surety bond, or to whom the bond was acquired, will be able to reimburse the payables on the surety bond.
The surety bond requirement is in line with Section 48-11-4 of the Official Code of Georgia Annotated and is enforced by the Department of Revenue of the State of Georgia.
What is the Tobacco License Bond amount?
The bond amount is $1,000.
If you have an excellent credit score, you will be eligible to pay for a low bond premium!
Check out what you need to pay by getting your FREE SURETY BOND QUOTE HERE!
How can I get a Tobacco License Bond?
You can easily get one by simply applying for this surety bond! Here's a step-by-step guide on how to get this surety bond:
Submit a surety bond application to us! Once we have received your application, we will inform you about the important information or documents that you must submit to move forward to the next step of the bonding process, which is underwriting.
During the underwriting process, our expert underwriter will assess the following:
Your financial capability
Your business or job performance history
Your tax payment history
Your credit score
It is important to provide us with clear and organized information to prevent any delays. Our expert underwriter will check everything that you have submitted, and once that is finished, we will immediately send the bond to you!
What are the surety bond conditions?
The surety bond should be issued by a surety bond agent or company that is approved by the Commissioner of Revenue of the State of Georgia
The surety bond should be made payable to the State of Georgia
The licensee is required to follow the provisions of Section 48-11 of the Official Code of Georgia Annotated, as well as the rules and regulations of the Department of Revenue of the State of Georgia
If the licensee commits a valid violation, the aggrieved party will be eligible to file a claim on the surety bond
The surety bond should remain valid for one year
Ready to get bonded? APPLY HERE!