What is a Georgia Promoter License Performance Bond?
Get in the boxing game through this surety bond!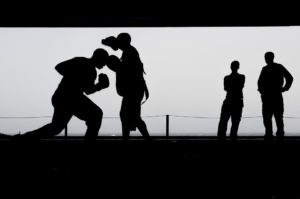 With heavyweights such as Top Rank and Golden Boy Promotions at the helm, the boxing promoter industry is expected to grow steadily in the coming years. And this includes both revenue and employment!
As Don King once said, "go for the quality of the performance". To secure that, promoters are required to become licensed. And one of the most important requirements for such is a surety bond.
All persons who are intending to become a licensed boxing promoter in the State of Georgia are obligated to furnish a surety bond.
The surety bond will assure the Georgia Athletic and Entertainment Commission that the licensed promoter will submit to the governing authority, as well as to the laws of the state. When a licensed promoter fails to perform the tasks in a lawful manner, the person who has suffered damages due to the non-compliance of the licensee will be financially compensated through the surety bond.
This requirement is in line with Section 43-4B-10 of the Georgia Code.
What is the Promoter License Performance Bond amount?
The bond amount will vary per license applicant and will be determined by the Georgia Athletic and Entertainment Commission.
If you have determined your bond amount, you may check your bond premium by getting your FREE QUOTE HERE from us!
How can I get a Promoter License Performance Bond?
You can easily get this surety bond from us! We will guide you through the entire process. We'll make sure that you will understand what you are getting into.
Here's how to do get bonded:
You have to send an application to us. If you are ready to do that now, you may APPLY HERE!
After we have received your application, we will ask you to submit the necessary information needed for the underwriting process. These are the following:
Your financial capability
Your business or job performance history
Your credit score
An expert underwriter will carefully evaluate all three to attain the best credit decision possible. To avoid any delay, the information that you should submit should be organized and concise.
Your surety bond will be issued and sent to you!
What are the surety bond conditions?
The surety bond should be issued by a surety bond agent or company that is authorized to conduct business in the State of Georgia
The licensed promoter is obligated to strictly follow the provisions of Section 43-4B-2 of the Georgia Code, as well as the rules and regulations of the Georgia Athletic and Entertainment Commission
If the licensed promoter commits a violation, the aggrieved party will be eligible to file a claim on the surety bond
The surety bond will remain valid until canceled.
Ready to apply for your surety bond? START HERE!