What is a Georgia Motor Fuel Distributor Bond?
A quick guide to one of the most important motor fuel license requirements in Georgia!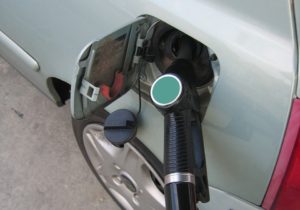 Here are some of the ways that this surety bond will help you as a motor fuel distributor:
Acquire and maintain a license
Be in good standing with the Georgia Department of Revenue
Increase your reputation as a motor fuel distributor
A Motor Fuel Distributor Bond is a requirement set by the Georgia Department of Revenue for all motor fuel distributors who are applying for a license.
Compliance with the laws that govern motor fuel distributors is one of the conditions of the surety bond; and that includes paying the full amount of taxes due on time, as well as the proper filing of true reports to the Commissioner of Revenue of Georgia.
If the licensee fails to accomplish the said obligations, the Obligee of the surety bond will be eligible for financial compensation.
This license requirement is in pursuance of Section 48-9-4 of the Georgia Code.
What is the Motor Fuel Bond amount?
The bond amount will vary per person. The bond amount will be three times the average monthly motor fuel taxes of the licensee during the previous 12 months.
$1,000 – minimum bond amount
$150,000 – maximum bond amount
Get your FREE SURETY BOND QUOTE HERE to know your bond premium!
How can I get a Motor Fuel Distributor Bond?
You can easily get one by simply applying for this surety bond! Here's a step-by-step guide on how to get this surety bond:
Submit a surety bond application to us! Once we have received your application, we will inform you about the important information or documents that you must submit to move forward to the next step of the bonding process, which is underwriting.
During the underwriting process, our expert underwriter will assess the following:
Your financial capability
Your business or job performance history
Your credit score
It is important to provide us with clear and organized information to prevent any delays. Our expert underwriter will check everything that you have submitted, and once that is finished, we will immediately send the bond to you!
What are the surety bond conditions?
The surety bond should be issued by a surety bond agent or company that is approved by the Commissioner of Revenue Georgia
The surety bond will be made payable to the State of Georgia
The licensee should abide by the provisions of Section 48-9-1 of the Georgia Code, as well as the rules and regulations of the Department of Revenue of the State of Georgia
If a violation is committed, the aggrieved party will be eligible to file a claim on the surety bond
The surety bond should be continuous
Ready to apply? START HERE!