What is a Georgia Lottery Bond?
Start winning big in the lottery business through this surety bond!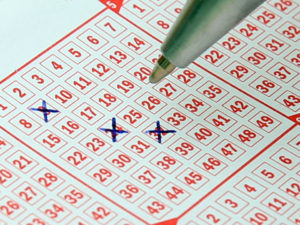 Here's what you will gain through this surety bond:
Be a legitimate lottery retailer in Georgia
Receive a 6% lottery sales commission
Help uphold a kid's right to education through Georgia's HOPE Scholarship Program and Georgia's Pre-K Program! The Georgia Lottery Corporation has contributed more than $16 billion to various educational programs.
When you apply for a certificate of authority as a lottery retailer, the Chief Executive Officer of the Georgia Lottery Corporation may require you to submit a surety bond.
The surety bond is needed to guarantee these:
That the lottery retailer will perform its duties according to the laws of the state and the rules of the Georgia Lottery Corporation
That the lottery retailer will compensate any person who has been harmed by its non-compliance with the said laws and rules
The required surety bond is in line with Section 50-27-19 of the Georgia Code.
What is the Lottery Bond amount?
The bond amount will vary per lottery retailer applicant and will be determined by the Georgia Lottery Corporation. However, the bond amount will not be more than the lottery retailer's applicable district sales average of lottery tickets for two billing periods.
If you know your bond amount now and would like to find out what your bond premium will be, you may get your FREE SURETY BOND QUOTE from us HERE!
Those who have excellent credit scores will be eligible for a very low bond premium, or just 1% of the bond amount!
How can I get a Lottery Bond?
You can easily get this surety bond from us! We will guide you through the entire process. We'll make sure that you will understand what you are getting into.
Here's how to do get bonded:
You have to send an application to us. If you are ready to do that now, you may APPLY HERE!
After we have received your application, we will ask you to submit the necessary information needed for the underwriting process. These are the following:
Your financial capability
Your business or job performance history
Your credit score
An expert underwriter will carefully evaluate all three to attain the best credit decision possible. To avoid any delay, the information that you should submit should be organized and concise.
Your surety bond will be issued and sent to you!
What are the surety bond conditions?
The surety bond should be issued by a surety bond agent or company that is authorized to conduct business in the State of Georgia
The lottery retailer is obligated to comply with the provisions of the Georgia Lottery for Education Act, as well as the rules and regulations of the Georgia Lottery Corporation
In case of violation, the aggrieved party will receive compensation through the surety bond
You may submit your application HERE!