What is a Georgia Liquor Broker Bond?
Know the how-to of this surety bond and why it matters!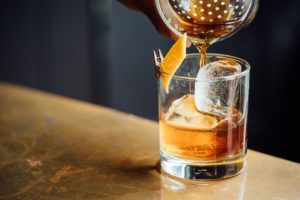 You need this surety bond if you…
Assist in selling liquors
Buy alcoholic beverages from an importer, distillery, brewery, or winery to sell the alcoholic beverage to another broker, importer, or wholesaler
Does not keep physical stock of the alcoholic beverages bought from the importer, distillery, brewery, or winery
Every person who is intending to perform the duties mentioned above as a liquor broker is mandated to apply for a license. The license applicant is obligated to file a surety bond to the State Revenue Commissioner along with the license application as well.
The law of the state (Section 3-4-22 of the Official Code of Georgia Annotated) demands this to ensure that the licensed liquor broker will pay the necessary taxes, as well as license fees and rental charges on time.
Should the licensed liquor broker fail to do the said obligations, the Department of Revenue of the State of Georgia will file for compensation of the unpaid payments through the surety bond, including penalties.
What is the Liquor Broker Bond amount?
The bond amount is $2,500.
You may be eligible to pay for a very low bond premium. This will depend on your current credit score.
If you wish to know what you need to pay, get a FREE SURETY BOND QUOTE HERE today!
How can I get a Liquor Broker Bond?
You can easily get this surety bond from us! We will guide you through the entire process. We'll make sure that you will understand what you are getting into.
Here's how to do get bonded:
You have to send an application to us. If you are ready to do that now, you may APPLY HERE!
After we have received your application, we will ask you to submit the necessary information needed for the underwriting process. These are the following:
Your financial capability
Your business or job performance history
Your credit score
An expert underwriter will carefully evaluate all three to attain the best credit decision possible. To avoid any delay, the information that you should submit should be organized and concise.
Your surety bond will be issued and sent to you!
What are the surety bond conditions?
The surety bond should be issued by a surety bond agent or company that is licensed to perform such duties in Georgia
The State of Georgia will serve as the Obligee of the surety bond
The licensed liquor broker will have to faithfully follow the provisions of the Georgia Alcoholic Beverage Code, as well as the rules and regulations of the Department of Revenue of the State of Georgia
If the licensed liquor broker violates the said laws and rules, the State of Georgia will be eligible to file a claim on the surety bond
Ready to apply? START HERE!