What is a Georgia Immigration Assistance Provider Bond?
Help achieve someone's American dream through this surety bond!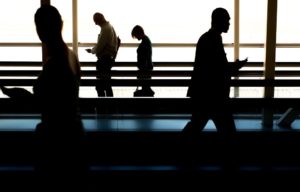 More than 1,000,000 people from all over the world are granted legal immigrant status in the United States per year.
Immigration Assistance Providers play an important part in helping these people work and live harmoniously with the rest of this country by:
Providing legal advice, legal analysis, or assist in the interpretation of the law
Secure the necessary documents
Translate information on immigration forms and other documents
As a regulated industry, any person who wishes to become an immigration assistance provider in Georgia should be licensed first. And one of the major requirements of that license is a surety bond.
Apart from ensuring the faithful performance of the licensed immigration assistance provider through strict compliance with the laws and rules, the surety bond will also help the licensee's clients who have suffered damages from the licensee's misconduct through just compensation.
The requirement is in pursuance of Section 43-20A-4 of the Georgia Code.
What is the Immigration Assistance Provider Bond amount?
The bond amount is $5,000.
Those who have stellar credit scores will be eligible to pay for a low bond premium!
If you want to find out what you need to pay, GET YOUR FREE QUOTE HERE today!
How can I get an Immigration Assistance Provider Bond?
To secure this type of bond, the applicant must seek the assistance of a surety bond company.
You will be asked to apply for this bond. If you're ready to apply for one right now, you may easily do so HERE!
Once the application is received, the surety bond company will immediately process it. In our case, one of our expert surety bond agents will guide you through the whole process from the time you applied for the bond. We will make sure that you understand all the conditions before we issue the bond.
An underwriter will then evaluate the following:
Your financial strength
Your job/business performance history
Your credit score
You must also need to obtain a copy of the Immigration Assistance Provider Bond Form.
Once the pre-qualification process is fulfilled, we will execute the bond and send it to you!
What are the surety bond conditions?
The surety bond should be issued by a surety bond agent or company that is authorized to conduct business in the State of Georgia
The surety bond should be made payable to the State of Georgia
The licensed immigration assistance provider is obligated to abide by the provisions of Title 43 Chapter 20A of the Georgia Code, the rules set forth by the Georgia Secretary of State, and the rules and regulations of the Georgia Professional Licensing Board
If the licensed immigration assistance provider commits a valid violation, the aggrieved party will be eligible to file a claim on the surety bond
Start providing immigration assistance ASAP! APPLY HERE!