What is a Georgia Employee Leasing Company Bond?
Know the how-to of this important surety bond!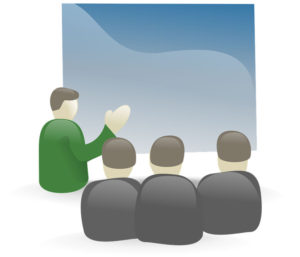 An Employee Leasing Company can be a big asset to any business by providing the following benefits:
Save the business a good amount of money regarding HR costs and health insurance
Helps the business with the heavy workload
Lessen the business' liability by transferring the risk to them
The last aspect coincides with what a surety bond can do for you! Learn more below!
It is a surety bond required by the Georgia Commissioner of Labor from all employee leasing companies that are intending to become registered. The surety bond will ensure the proper payment of the taxes due or any contributions including penalties and interests.
The surety bond will also ensure the strict compliance of the employee leasing company to all provisions of the Employment Security Law, as well as compensate any person that has been harmed by the said company's deviation from it.
What is the Employee Leasing Company Bond amount?
The bond amount varies. Each applicant's bond amount should cover the potential tax liability that the employee leasing company may obtain.
Once you have determined your bond amount, we can give you a tailored quote for your bond premium.
If you want to find out what you need to pay, GET YOUR FREE QUOTE HERE today!
How can I get an Employee Leasing Company Bond?
To secure this type of bond, the applicant must seek the assistance of a surety bond company.
You will be asked to apply for this bond. If you're ready to apply for one right now, you may easily do so HERE!
Once the application is received, the surety bond company will immediately process it. In our case, one of our expert surety bond agents will guide you through the whole process from the time you applied for the bond. We will make sure that you understand all the conditions before we issue the bond.
An underwriter will then evaluate the following:
Your financial strength
Your job/business performance history
Your credit score
You will also need to obtain a bond form from the State Department of Labor.
Once the pre-qualification process is fulfilled, we will execute the bond and send it to you!
What are the surety bond conditions?
The surety bond should be issued by a surety bond agent or company that is authorized to conduct business in the State of Georgia
The surety bond should be made payable to the Commissioner of Labor of the State of Georgia
The registered employee leasing company is obligated to comply with the provisions of the Employment Security Law and the rules and regulations of the Department of Labor of the State of Georgia
If the registered employee leasing company commits a valid violation, the aggrieved party will be eligible to file a claim on the surety bond
Partner with us! APPLY HERE!