What is a Georgia Driver Improvement Clinic Bond?
Help improve road safety all across Georgia through this surety bond!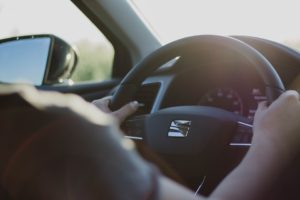 Not only will this surety bond help improve road safety, but this will also aid in making sure that drivers who have accrued a number of driving offenses will get another chance by improving their skills and attitude regarding driving!
Along with the application form, the person who is intending to operate a driver improvement clinic in Georgia is mandated to submit a surety bond.
The surety bond is a way to guarantee the Department of Driver Services that the driver improvement clinic will abide by the rules set forth such as, but not limited to, the following:
Comply with the criteria established by the Commissioner
The education and training programs should consist of 6 hours of instruction
The driver improvement clinic's charge should be $75 for a defensive driving course, advanced defensive driving course, or a professional defensive driving course
If the driver improvement clinic defaults on its obligations, any person who has been harmed by such can be compensated through the surety bond.
The surety bond requirement is in compliance with Section 40-5-80 of the Georgia Code.
What is the Driver Improvement Clinic Bond amount?
The minimum bond amount is $10,000.
Those who have excellent credit scores will be eligible to pay a very low bond premium!
If you want to find out what you need to pay, GET YOUR FREE QUOTE HERE today!
How can I get a Driver Improvement Clinic Bond?
STEP 1: Apply for the bond
You need to submit a bond application to us. If you're ready to apply now, you may do so HERE!
STEP 2: Underwriting
We will ask you for a couple of important information needed for the bond. This will include the following:
Your financial history
Business performance history
Your credit score
An underwriter will carefully evaluate all those.
You will also need to submit a copy of the bond form: Driver Clinic Improvement Surety Bond Form
STEP 3: Bond execution
Once the underwriter is done with the underwriting process, we will immediately issue the bond and send it to you!
What are the surety bond conditions?
The surety bond should be issued by a surety bond agent or company that is authorized to conduct business in the State of Georgia
The surety bond should be made payable to the State of Georgia
The approved driver improvement clinic should comply with the Georgia Driver Improvement Act, the rules and regulations of the Georgia Department of Driver Services, and all the other relevant rules
If the approved driver improvement clinic commits a valid violation, the aggrieved party will be eligible to file a claim on the surety bond
In case of cancellation, a 30-day notice is required
Ready to start on your bond? APPLY TODAY!