What is a Georgia Buying Service License Bond?
Learn about the benefits of this surety bond and how to apply for one!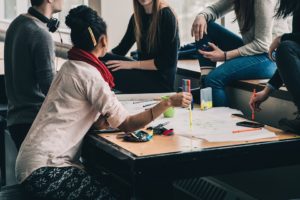 Big savings is one of the major perks of joining a Buying Service or commonly referred to as a Buying Club.
A surety bond is one of the major requirements when applying for a buying service license. Basically, the surety bond will guarantee that the licensed buying service will provide just and lawful service to its members by strictly following the laws and rules of Georgia.
In case the licensed buying service deviates from the rules and commits a mishap, the person that has been harmed by the act will be compensated through the surety bond.
The surety bond requirement is in pursuance of Section 10-1-593 of the Georgia Code.
What is the Buying Service Bond amount?
The bond amount is $25,000 for the primary buying service location, plus $25,000 for each succeeding location in Georgia.
For example, if you have a primary location plus 3 buying services or clubs in various locations, your surety bond amount will be $100,000.
You can pay as little as 1% for your bond premium! If you want to find out what you need to pay, GET YOUR FREE QUOTE HERE today!
How can I get a Buying Service Bond?
To secure this type of bond, the applicant must seek the assistance of a surety bond company.
You will be asked to apply for this bond. If you're ready to apply for one right now, you may easily do so HERE!
Once the application is received, the surety bond company will immediately process it. In our case, one of our expert surety bond agents will guide you through the whole process from the time you applied for the bond. We will make sure that you understand all the conditions before we issue the bond.
An underwriter will then evaluate the following:
Your financial strength
Your job/business performance history
Your credit score
Once the pre-qualification process has been completed, we will issue the surety bond and send it to you immediately!
What are the surety bond conditions?
Secure your license ASAP? APPLY NOW!