What is a Georgia Broker-Dealer Bond?
Get the details of this surety bond right here – from definition to application!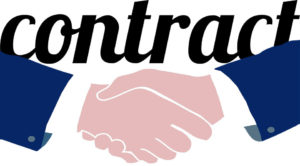 Broker-dealers performs a variety of important function in the complex world of securities. One of the most important of which is helping their clients buy and sell securities.
Since the profession is highly regulated, broker-dealers need to become registered first before they can perform the task mentioned; and that registration should be accompanied by a surety bond.
Any person that falls under the definition of broker-dealers stated in the Georgia Uniform Securities Act of 2008 is required to register before they can conduct their business within the state.
The purpose of the surety bond is to protect the clients and their funds to which the registered broker-dealer has discretionary authority.
If in any case, the registered broker-dealer fails to lawfully perform its duties, the Obligee of the surety bond or any client that has suffered damages will receive financial compensation through the surety bond.
The prerequisite is in pursuance of Section 10-5-40 of the Official Code of Georgia Annotated.
What is the Broker-Dealer Bond?
The bond amount will vary and will be determined by the Secretary of State of Georgia. However, the bond amount will not be more than $25,000.
If you already know your bond amount, you may get your FREE SURETY BOND QUOTE RIGHT HERE!
Those who possess good credit scores will be able to pay a very low bond premium!
How can I get a Broker-Dealer Bond?
You can easily get this surety bond from us! We will guide you through the entire process. We'll make sure that you will understand what you are getting into.
Here's how to do get bonded:
You have to send an application to us. If you are ready to do that now, you may APPLY HERE!
After we have received your application, we will ask you to submit the necessary information needed for the underwriting process. These are the following:
Your financial capability
Your business or job performance history
Your credit score
An expert underwriter will carefully evaluate all three to attain the best credit decision possible. To avoid any delay, the information that you should submit should be organized and concise.
Your surety bond will be issued and sent to you!
What are the surety bond conditions?
The surety bond company or agent should be recognized by the Commissioner of Insurance of the State of Georgia
The registered broker-dealer is required to comply with all the provisions of Section 10-5 of the Official Code of Georgia Annotated, as well as the rules and regulations of the Secretary of State and the Department of Banking and Finance of the State of Georgia
If the registered broker-dealer commits a valid violation, the aggrieved party will be eligible to file a claim on the surety bond
Get started on your bond today! APPLY HERE!