What is a Florida Nursing Home Patient Trust Bond?
Know the who, what, and how of this surety bond!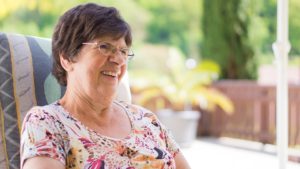 A Nursing Facility Patient Trust Bond is required of every nursing facility that is applying for a license. It is mandated by the Agency for Health Care Administration of the State of Florida to safeguard the personal belongings, funds, and other properties of nursing facility patients that are held in patient trust.
If any violation is committed by the nursing home that pertains to the provisions of Section 400.162 of the Florida Statutes, the Obligee of the surety bond will have the right to file a claim for the benefit of the injured person. Some of the provisions of the aforementioned section include the following:
The nursing home will not discard, sell, or give away the patients' properties
Any loss of the patients' belongings should be properly documented by the nursing home
The patients' belongings should be marked or labeled
The nursing home should have policies aimed towards minimizing the risks of theft
The funds in the patient trust should be kept separate from the nursing facility's funds
What is the Nursing Home Patient Trust Bond amount?
The bond amount should be twice the average monthly balance in the patient trust fund during the previous year or $5,000, whichever is greater.
If you have an excellent credit score, you will be eligible to pay for a low bond premium!
Check out what you need to pay by getting your FREE SURETY BOND QUOTE HERE!
How can I get a Nursing Home Patient Trust Bond?
To secure this type of bond, the nursing home license applicant must seek the assistance of a surety bond company.
You will be asked to apply for this bond. If you're ready to apply for one right now, you may easily do so HERE!
Once the application is received, the surety bond company will immediately process it. In our case, one of our expert surety bond agents will guide you through the whole process from the time you applied for the bond. We will make sure that you understand all the conditions before we issue the bond.
An underwriter will then evaluate the following:
Your financial strength
Your job/business performance history
Your credit score
Once the prequalification process is fulfilled, we will execute the bond and send it to you!
What are the surety bond conditions?
The surety bond agent or company should be authorized to conduct business in the State of Florida
The surety bond should be made payable to the Agency for Health Care Administration
The licensed nursing facility should obey the provisions of Section 400.162 of the Florida Statutes, as well as the rules and regulations of the Agency for Health Care Administration
If the licensee commits a violation, the aggrieved party will be eligible to recover the amount lost by filing a bond claim
Secure your license! Get bonded! APPLY HERE!