What is a Florida Motor Carrier Compliance Bond?
Learn the importance of this surety bond and how to easily get one today!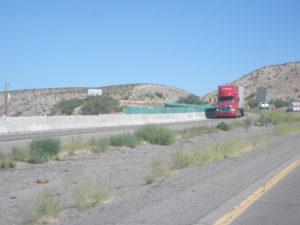 Has your motor vehicle been seized? We will help you get it back through this surety bond!
Every commercial motor vehicle in the State of Florida must comply with the state laws pertaining to weight, load, size, vehicle registration, and fuel taxes to ensure road and public safety.
Persons whose commercial motor vehicles have been seized due to non-compliance to the required specifications will be required to pay the necessary penalties and charges in accordance with the schedule set forth by the state.
Before the seized motor vehicle is released to the owner, the owner must submit a surety bond covering the amount due.
The surety bond will be forwarded to the Department of Highway Safety and Motor Vehicles of the State of Florida as a form of deposit.
The surety bond will serve as a guarantee that the penalties and charges that have been incurred due to the violation will be paid in full.
This requirement is in line with Section 316.545 of the Florida Statutes.
What is the Motor Carrier Compliance Bond amount?
The bond amount will be twice the amount of the state's lien as determined by the Department of Highway Safety and Motor Vehicles of the State of Florida.
If you have determined your exact bond amount, you may get your FREE SURETY BOND QUOTE HERE to know your bond premium!
How can I get a Motor Carrier Compliance Bond?
SEND US A BOND APPLICATION – We begin the bonding process with an application. You may send your application for this bond HERE!
UNDERWRITING – Once we have received your application, an underwriter will ask you to submit the following important requirements:
Proof of your financial capability
Your business' history
Your credit score
In order to avoid any delay, make sure that your requirements are complete before submitting them.
ISSUANCE – As soon as the underwriter has completed the necessary in-depth check, we will immediately issue the surety bond and send it to you!
What are the surety bond conditions?
Let us help you. Talk to us at 800-333-7800!