What is a Florida Mortgage Lender Bond?
Learn about the important facts about this surety bond!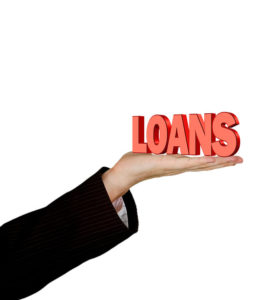 Intending to become a mortgage lender in Florida? Here are the things that you need:
Apply for a mortgage lender license
Submit an audited financial statement
Pay the necessary application fees
Obtain a surety bond
A Mortgage Lender Bond is an eligibility requirement for every mortgage lender license applicant. Before mortgage lenders can service mortgage loans for their clients, a financial guarantee is required in the form of a surety bond.
The surety bond will ensure that the mortgage lender will lawfully perform its regulated functions in the State of Florida. This includes providing the mortgage loan applicant an honest estimate of the costs that he or she will pay and reporting to the Financial Services Commission any charges, indictment, or action that is taken against the mortgage lender.
The surety bond requirement is in pursuance of Section 494.0061 of the Florida Statutes.
What is the Mortgage Lender Bond amount?
The bond amount is $10,000.
If you have a stellar credit score, you will be eligible for a low bond premium. Bond premium starts at $100.
Do you want to know your bond premium right now? Get your FREE SURETY BOND QUOTE RIGHT HERE!
How can I get a Mortgage Lender Bond?
Just follow these steps:
Contact us
You may contact us by filling out a form HERE, or by giving us a call at 800-333-7800. Our surety bond experts will send you the application that you need for this type of surety bond.
Submit your application
Along with a completed surety bond application form, you will also be asked to submit the necessary documents needed for the underwriting process. These are the following:
Proof of your financial strength
Your business/job history
Your credit score
All these will be carefully evaluated by our underwriter. We will inform you if you need to submit additional documents for your application. To avoid any delays, please collect all the required documents prior to submission.
Issuance & Bond Premium
Once your surety bond has been approved, you will be notified about your bond premium. After the premium has been paid, your surety bond will be issued and sent to you immediately.
What are the surety bond conditions?
The surety bond should be executed by a Florida-recognized surety
The State of Florida should be named as the Obligee of the surety bond
The licensed mortgage lender must comply with 494.00611-494.0077 of the Florida Statutes, as well as the rules and regulations of the Florida Office of Financial Regulation
If the licensed mortgage lender commits a violation, the Obligee or the surety bond's designated beneficiary will be able to file a claim against the bond to recover any financial losses or damages
The surety bond should be continuous
Need this ASAP? APPLY NOW!