What is a Florida Health Care Clinic Bond?
Help make someone's life better through this surety bond!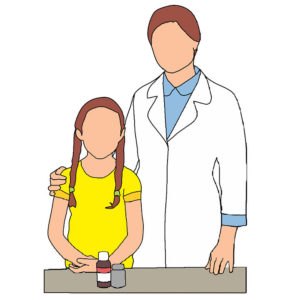 Who needs this surety bond?
First-time health care clinic license applicants
Healthcare clinic licensee who is applying for a license renewal
A change of ownership
Health care clinic license applicants who are non-immigrant aliens as described in Title 8 of the United States Code 1101 (a) (15)
A Health Care Clinic Bond is a means to assure the Agency for Health Care Administration of the State of Florida that the license application for an initial license, renewal, or change in ownership license will operate the health care clinic in accordance with the state laws and rules.
Aside from that, it will also be conditioned that the health care clinic license applicant will compensate any person who will be harmed by their wrongdoings or misconduct.
This requirement is in line with Section 408.8065 of the Florida Statutes.
What is the Health Care Clinic Bond amount?
The minimum bond amount is $500,000.
If you have an excellent credit score, you will be eligible to pay for a low bond premium or as low as 1% of the bond amount!
Check out what you need to pay by getting your FREE SURETY BOND QUOTE HERE!
How can I get a Health Care Clinic Bond?
To secure this type of bond, the health care clinic license applicant must seek the assistance of a surety bond company.
You will be asked to apply for this bond. If you're ready to apply for one right now, you may easily do so HERE!
Once the application is received, the surety bond company will immediately process it. In our case, one of our expert surety bond agents will guide you through the whole process from the time you applied for the bond. We will make sure that you understand all the conditions before we issue the bond.
An underwriter will then evaluate the following:
Your financial strength
Your job/business performance history
Your credit score
Once the prequalification process is fulfilled, we will execute the bond and send it to you!
What are the surety bond conditions?
Ready to start? You may submit your application HERE!