What is a Florida Game Promotion Bond?
Get informed about the importance of this surety bond to your success!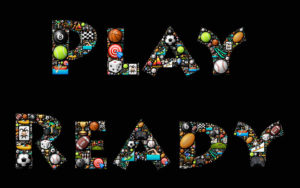 If you are an operator of a game promotion that has a prize value of more than $5,000, you are required to obtain this surety bond.
A Game Promotion Bond is a surety bond required of certain operators of game promotions in the State of Florida. Game promotion includes, but is not limited to, the following:
Sweepstakes
Contest
Gift enterprise
Game of chance
The purpose of the surety bond is to protect the winners of the game promotion in case the operator fails to give the winner the full amount of the prize. If this happens, the Obligee may withdraw the amount from the surety bond by filing a claim.
This requirement is by Section 849.094 of the Florida Statutes.
What is the Game Promotion Bond amount?
The bond amount will depend on the game promotion's prize value. The bond amount should be equivalent to the total amount of all prizes offered by the operator.
Your bond premium will depend on your credit score. Those who have an excellent credit score will be able to pay as little as 1% of the bond amount!
GET YOUR FREE SURETY BOND QUOTE TODAY!
How can I get a Game Promotion Bond?
You can easily get this surety bond from us! We will guide you through the entire process. We'll make sure that you will understand what you are getting into.
Here's how to do get bonded:
You have to send an application to us. If you are ready to do that now, you may APPLY HERE!
After we have received your application, we will ask you to submit the necessary information needed for the underwriting process. These are the following:
Your financial capability
Your business or job performance history
Your credit score
An expert underwriter will carefully evaluate all three to attain the best credit decision possible. To avoid any delay, the information that you should submit should be organized and concise.
Your surety bond will be issued and sent to you!
What are the surety bond conditions?
The surety who will execute the bond should be permitted to conduct such business within the State of Florida
The Department of Agriculture and Consumer Services of the State of Florida should be named as the Obligee
The operator of game promotion should obey the provisions of Chapter 849 of the Florida Statutes, as well as the rules and regulations of the Department of Agriculture and Consumer Services of the State of Florida
If the operator of game promotion commits a violation, the aggrieved party will be eligible to file a bond claim
The surety bond should be filed seven days before the game promotion starts
Ready to apply for your surety bond? START HERE!
Bond form https://www.freshfromflorida.com/content/download/21245/398497/GpSB.pdf