What is a Florida Financially Responsible Officer Bond?
Learn about the importance of this surety bond and how to easily apply for one!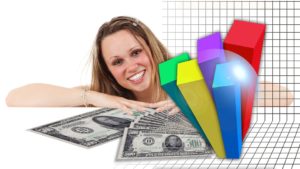 Handling the financial aspects of a business takes exemplary analytical skills, integrity, and trustworthiness, to name a few. Financially responsible officers walk a tightrope every single day.
A business entity that is intending to engage in the business of contracting is required to apply for a certificate of registration to the Department of Business and Professional Regulation, Construction Industry Licensing Board of the State of Florida.
The said business entity must assign a financially responsible officer for the certificate of registration.
The Financially responsible officer is obligated to furnish a surety bond to ensure that he or she will perform the assigned financial responsibilities in accordance with the applicable laws. The surety bond will also cover any financial loss that any person may suffer due to the potential misconduct of the bonded financially responsible officer.
What is the Financially Responsible Officer Bond amount?
The bond amount is $100,000.
If you have an excellent credit score, you will be eligible to pay for a low bond premium or just 1% of the bond amount!
Check out what you need to pay by getting your FREE SURETY BOND QUOTE HERE!
How can I get a Financially Responsible Officer Bond?
SEND US A BOND APPLICATION – We begin the bonding process with an application. You may send your application for this bond HERE!
UNDERWRITING – Once we have received your application, an underwriter will ask you to submit the following important requirements:
Proof of your financial capability
Your business' history
Your credit score
To avoid any delay, make sure that your requirements are complete before submitting them.
You are also required to submit a copy of the BOND FORM, which you can get at the State Department of Business and Professional Regulation Construction Industry Licensing Board.
ISSUANCE – As soon as the underwriter has completed the necessary in-depth check, we will immediately issue the surety bond and send it to you!
What are the surety bond conditions?
Get your bond fast! APPLY NOW!