What is a Florida Citrus Fruit Dealer Bond?
Join the more than one billion dollar industry through this surety bond!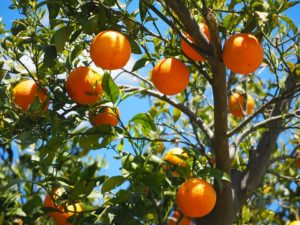 With the exception of a grower or producer, a citrus fruit dealer may be a:
Cash buyer
Cooperative association
Association
Consignor
Consignment shipper
Commission merchant
Broker
Express or gift fruit shipper
If you fall under any of the aforementioned categories, you need to submit a surety bond to the Florida Department of Agriculture and Consumer Services, Division of Fruits and Vegetables.
A Citrus Fruit Dealer Bond is a licensure requirement for every citrus fruit dealer in the State of Florida. As mandated by Section 601.61 of the Florida Statutes, a surety bond is needed to guarantee the full compliance of the citrus fruit dealer to the contract that he or she has entered with the producer.
The surety bond will serve as a protection tool in case of any potential deceptive acts. If such occurs, the person who has been harmed will be financially compensated by recovering the amount on the surety bond.
The citrus fruit dealer will also have to furnish another surety bond that guarantees the payment of citrus inspection fees.
What is the Citrus Fruit Dealer Bond amount?
Citrus Fruit Dealer Bond
The bond amount will be determined by the Department of Citrus, and will be based on the following:
New license applicant – The estimated number of standard-packed boxes of citrus fruits during the license period, and/or the anticipated increase in the total citrus crop during the season in which the application was made.
Renewal – Total volume of fruits handled during the previous season, and/or the volume handled during the highest month of the previous season.
Citrus Fruit Dealer Bond – Guarantee Payment of Citrus Inspection Fees
1 – 250,000 = $ 1,000
250,000 – 500,000 = $2,000
500,000 – 1,000,000 = $4,000
1,000,000 – 2,000,000 = $6,000
2,000,000 – 5,000,000 = $8,000
More than 5,000,000 = $10,000
Check out what you need to pay by getting your FREE SURETY BOND QUOTE HERE
How can I obtain a Citrus Fruit Dealer Bond?
STEP 1: Apply for the bond
You need to submit a bond application to us. If you're ready to apply now, you may do so HERE!
STEP 2: Underwriting
We will ask you for a couple of important information needed for the bond. This will include your financial history, business performance history, and your credit score. An underwriter will carefully evaluate all those.
STEP 3: Bond execution
Once the underwriter is done with the underwriting process, we will immediately issue the bond and send it to you!
What are the surety bond conditions?
The surety bond should be issued by a Florida-qualified surety
The Commissioner of Agriculture should be the Obligee of the surety bond
The licensee should obey the provisions of Chapter 601 of the Florida Statutes and the rules and regulations of the Florida Department of Agriculture
If the licensee commits a violation, the Obligee will be eligible to file a claim against the bond