What is an Energy Broker Bond?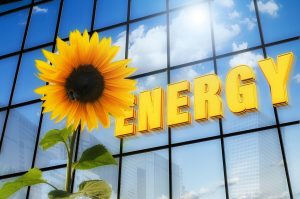 If you are an energy broker, your state may require you to obtain an energy broker bond before working in the industry. Each state has its personal requirements.
If you are unsure of the requirements for your state, contact one of our agents, and we will be ready to help you get the answers you need.
An energy broker bond is similar to other surety bonds in that it serves as a guarantee that your business will practice according to regulations set by the industry.
If you work in multiple states, be sure to check the requirements for each state so that you are covered with the correct bonds.
How do I get an energy broker bond?
First, request a free quote and fill out our simple application so that we have the information we need to get you the most accurate quote. Once we have all the information, we will give you a quote on the amount needed to pay the premium for your energy broker bond. You will only pay a percentage of the total bond amount. After payment is received, we will send your bond paperwork to you quickly so that you don't have to wait long to complete your state's requirements before getting to work.
An agent will be ready to answer any questions you have about the bonding process and can guide you through each of the steps so that you are bonded as soon as possible.
How does the energy broker bond work?
Since many states have deregulated the energy markets, more people have access to competitive energy rates for their utilities. To help ensure that energy brokers are working by state regulations, they often require companies to purchase a surety bond to help protect consumers.
In any surety bond, there are three key parts: the surety, the principal, and the obligee. The surety is the underwriter of the bond. They are the agency backing the energy broker with a guarantee of their work. The principal is the party that is required to purchase the surety bond, in this case, the energy broker. The obligee is the agency that requires the principal to obtain the surety bond.
If it is believed that the energy broker did not meet the terms of the bond, then a claim can be filed on the bond to recoup damages or lost funds. The surety company will determine if the claim is valid and then make a payment up to the total bond amount. The energy broker would then be responsible for paying that money back to the surety company.