What is a Colorado Well Construction and Pump Installation Bond?
Get to know what this bond can do for you and how to obtain one!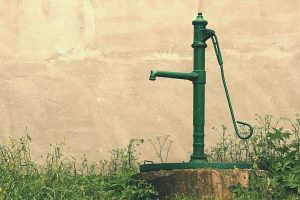 This surety bond is a licensing requirement for Well Construction and Pump Installation Contractors in the State of Colorado.
It is a prerequisite stated in Title 37 Article 91 of the Colorado Revised Statutes, enforced by the Division of Water Resources of the Department of Natural Resources.
Well, a construction contractor is an individual or a business entity that constructs, test-pumps, or develops wells. A pump installation contractor, on the other hand, is someone who installs, modifies, or repairs pumping equipment.
What is the bond amount?
The bond amount is $10,000 for Colorado residents, and $20,000 for non-residents.
Those who have excellent credit scores may be eligible to pay a low bond premium or just 1% of the bond amount.
Get your FREE quote today to determine what you have to pay!
What are the bond conditions?
The bond will be an agreement between these three parties:
Principal – Well Construction contractor and Pump Installation Contractor who are applying for the license
Obligee – The State of Colorado
Surety – the surety bond company
The bond should be issued by a surety bond company that is authorized to conduct business in Colorado such as Surety Bond Authority
The principal should abide by the provisions of Title 37 Article 91 of the C.R.S., as well as the other rules and regulations that govern Well Construction contractors and Pump Installation Contractors
If the principal commits a violation resulting in a loss or damage, the aggrieved party is eligible to file a claim on the bond
The principal should be successful in his or her application to the State Board of Examiners
The bond will remain valid until canceled. In case of cancellation, a 30-day notice is required
How can I obtain a Colorado Well Construction and Pump Installation Bond?
To secure this type of bond, you must first seek the assistance of a surety bond company such as Surety Bond Authority.
First, you need to submit a bond application.
Once the application is received, one of our expert surety bond agents will guide you through the whole process – from application until submission. We will make sure that you understand all the conditions before the bond is issued.
An underwriter will then evaluate your financial strength, job/business performance history, and your credit score.
Once the prequalification process is fulfilled, we will execute the bond and send it to you!
What are the other requirements to become licensed?
Submit a completed Well Construction and Pump Installation Contractors License Application Form (GWS-26)
Submit a completed Verification of Employment & Experience form
Take the written National Ground Water Association (NGWA) examination
Undergo an oral examination before the Board of Denver
Pay the necessary fees
Ready to start? Call now!