What is a Colorado Supervised Lender License Bond?
Intending to make supervised loans in Colorado? If so, you need this bond!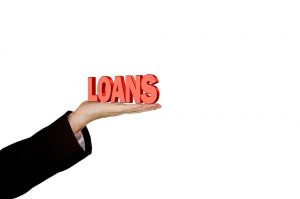 Before any person can become a supervised lender in the State of Colorado, the Attorney General, by the Colorado Uniform Consumer Credit Code, requires the said person to post a surety bond.
A supervised lender is someone who engages in the business of:
Making supervised loans or directly collects payment of supervised loans
Taking assignments to collect payments of supervised loans directly
What is the bond amount?
The bond amount will be based on the volume of supervised loans made and taken by assignment in the prior calendar year in Colorado.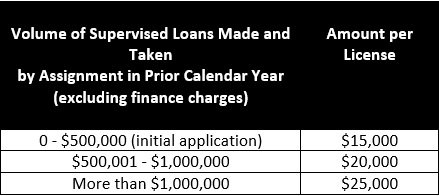 Those who have excellent credit scores may be eligible to pay a low bond premium or just 1% of the bond amount.
Get your FREE quote today to determine what you have to pay!
What are the Supervised Lender License bond conditions?
The bond shall be issued by a surety bond company who is licensed by the Colorado Commissioner of Insurance such as Surety Bond Authority
The bond should be made payable to the Attorney General to be used by the Administrator of the Uniform Consumer Credit Code on behalf of the people of Colorado
The Supervised Lender License applicant/principal should comply with all the rules of the Colorado Uniform Consumer Credit Code, as well as the other rules and regulations that govern supervised lenders
In cases where the Supervised Lender commits a violation that resulted in another person's loss, the said person will be eligible to file for compensation through this bond
The bond will remain valid until canceled. In case of cancellation, a 30-day notice is required
How can I obtain this type of bond?
You can easily obtain one by submitting an application.
We will ask you a couple of relevant facts needed for the underwriting process once we have received your application. This will include your financial capability, your job performance history, and your credit score. One of our expert underwriters will assess all the information you have given before we execute the bond.
Once done, we will ask you to sign an indemnity agreement, issue the bond, then send it to you immediately!
What are the other license requirements?
Submit a completed Supervised Lender License Application form
Corporations should attach a copy of the Certificate of Authority or Good Standing from the Colorado Secretary of State
Partnerships should include a copy of the Partnership Agreement
Limited Liability Companies should attach a copy of the Certificate of Organization from the Colorado Secretary of State
If using trade names, attach a copy of the trade name affidavit from the Colorado Secretary of State
Submit personal affidavits
Pay the necessary license fee of $850
Ready to start? Call now!