What is a Colorado Paid Solicitor Bond?
Get to know what this is for and why you need it!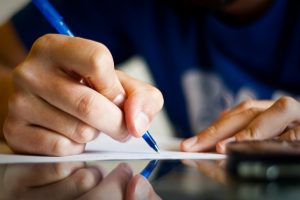 In accordance with House Bill 16-1129, the Colorado Secretary Of State is requiring both new paid solicitor applicants and those who are renewing their registration to procure a surety bond.
A paid solicitor is an individual who solicits contributions in the State of Colorado or any person that the paid solicitor employs.
What is the Paid Solicitor bond amount?
The bond amount is $15,000, made payable to the Secretary of State.
Those who have excellent credit scores may be eligible for a very low bond premium or just 1% of the bond amount. If you want to find out what you need to pay, get your FREE quote from us today!
What are the Paid Solicitor bond conditions?
The bond should be issued by a surety bond company that is authorized to conduct such business in the State of Colorado
The principal shall perform his duties without any fraud or fraudulent representation
The principal or the paid solicitor should comply with all the provisions of Article 16 of the Colorado Revised Statutes or the Colorado Charitable Solicitations Act, and all the other applicable rules and regulations
If the principal commits any violations, the aggrieved party will be eligible to file a claim on the bond. Some of the said violations are the following:
The principal or the paid solicitor tells the person being solicited that if he will receive special treatment from law enforcement agencies if he contributes
Deceives the person being solicited by telling the person that the organization that the principal is soliciting for is providing membership of a certain type that includes various law enforcement agents and veterans
The surety will only be required to satisfy a claim once there is a final determination made by the Secretary of State or a competent court regarding the claim
The surety bond must be renewed annually along with the paid solicitor's license
How can I acquire a Colorado Paid Solicitor Bond?
You can obtain this type of bond by following these simple steps:
STEP 1: Apply for the bond
You must submit an application for such bond to a reputable surety bond company such as Surety Bond Authority.
STEP 2: Underwriting
Once we have received your application, we will ask you to submit important materials needed for the underwriting process. This will include your financial history, your job performance history, and your credit score. One of our expert underwriters will evaluate all those before we execute the bond.
STEP 3: Bond Issuance
After you have signed the indemnity agreement, we will immediately issue the bond and send it to you!
Do you need further information about this bond? Please call or e-mail us.