What is a Colorado Motor Vehicle Dealer Bond?
Learn how to obtain this Colorado Motor Vehicle Dealer License requirement today!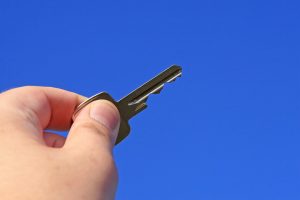 Before being issued a license as a Motor Vehicle Dealer in the State of Colorado, the applicant is mandated by the provisions of C.R.S. 12-6-111 to furnish a sufficient surety bond for consumer protection purposes.
A Motor Vehicle Dealer is someone who:
Wholly or partly engaged in the business of selling, leasing, exchanging, or renting out – with an option to purchase – new or used motor vehicles
Sells or leases three or more new and used motor vehicles in one calendar year and does so at the same address and uses the same telephone number
Owns a property that allows the sale or lease of three or more new and used motor vehicles
What is the bond amount?
A $50,000 surety bond amount is required from the following applicants:
Motor vehicle dealer applicant
Used motor vehicle dealer applicant
Wholesale motor vehicle auction dealer applicant
Wholesaler applicant
A $5,000 surety bond amount is required for motor vehicle dealers who sell small utility trailers that weigh less than 2,000 pounds.
Find out what you need to pay for this bond today by getting your FREE quote here! You may be eligible for a very low bond premium, or less than 1% of the bond amount!
What are the Colorado Motor Vehicle Dealer bond conditions?
The bond shall be issued by a Colorado-licensed surety bond company such as Surety Bond Authority
The Motor Vehicle Dealer should comply with all the provisions of the Colorado Motor Vehicle Industry laws, and all the other rules and regulations that govern a motor vehicle dealer in Colorado
If the Motor Vehicle Dealer, Used Motor Vehicle Dealer, Wholesale Motor Vehicle Auction Dealer, or Wholesaler causes harm to his consumer due to a valid fraudulent act, the consumer will be eligible to file a reimbursement bond claim for any losses incurred.
In case of wholesale transactions, the bond should be available to each party of the transaction
The bond shall be renewed annually along with the license
How can I obtain this bond?
You can easily obtain this bond by following these simple steps:
STEP 1: Apply
You need to complete and submit an application form for this type of bond.
STEP 2: Underwriting
Once we have received your application, we will ask you for a couple of important details needed for the underwriting process. This will include your financial history, your job performance history, and your credit score. An expert underwriter will evaluate all those.
STEP 3: Bond Execution
After you have satisfied the underwriter's checklist, the bond will immediately be issued and sent to you!
Do you need further help with this bond? Call, email, or tweet us today! Don't worry, we will guide you through the whole process!