What is a Colorado Money Transmitter Bond?
Acquire your money transmitter license through this bond! Learn how today!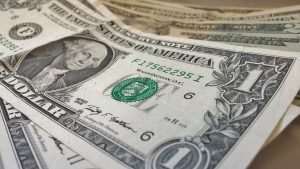 To become a Licensed Money Transmitter in the State of Colorado, the applicant must procure a surety bond.
The surety bond is mandated by the Colorado Division of Banking by the provisions of §12-52-106 of the Colorado Revised Statutes or the Money Transmitters Act.
What is the bond amount?
The surety bond should have a principal sum of $1,000,000, made payable to the State of Colorado.
Bond Amount Exceptions
The license applicant may file a decrease in the bond amount to $250,000 to the banking board. This will be subjected to the evaluation of the applicant's financial conditions and a hearing before the banking board.
If the banking board deems that the license applicant may post an undue risk to its clients, the board may increase the bond amount to $2,000,000.
Your bond premium will depend on your credit score. Those who have excellent credit scores will be eligible for a low bond premium, or just 1.5% of the bond amount! Get your FREE quote here to find out what you need to pay.
What are the Money Transmitter Bond conditions?
The bond will be a contract between these three parties:
Principal – The Money Transmitter license applicant
Obligee – The State of Colorado
Surety – the surety bond company that will issue the bond
The principal should comply with the provisions of the Money Transmitters Act and all the other applicable rules and regulations
The surety bond company should be authorized to conduct business in the State of Colorado such as Surety Bond Authority
The bond shall remain valid until canceled. In case of cancellation, a 90-day notice is required
How can I obtain a Money Transmitter Bond?
You can easily get this bond by submitting an application.
Once we have received your application, we will require you to provide the necessary information needed for the underwriting process:
Financial history
Business performance history
Credit Score
One of our expert underwriters will evaluate all those. Once you have been underwritten, we will issue the bond and immediately send it to you!
What are the other Money Transmitter license requirements?
A completed Money Transmitter License Application form
Executive officers or managers who have responsibility for the license applicant's activities should submit an Interagency Biographical and Financial Report plus completed fingerprint cards
A history of operations which includes a description of the activities
The name and address of the clearing bank on which the applicant's payment instruments will be payable.
For Partnership or Corporations:

A description of the corporate or partnership structure
A copy of the applicant's most recent audited financial statement
If applicable, the applicant will need to submit the parent corporation's consolidated audited financial statements

Pay the necessary filing fee
Ready to start yours? Call us today!