What is a Colorado Mobile Home Dealer Bond?
Learn about the importance of this bond and how to easily get one!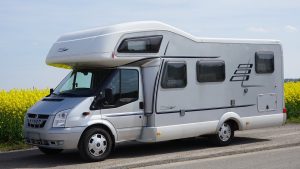 Those who are applying to become registered as a Mobile Home Dealer or manufactured home dealer in Colorado are required by the Division of Housing, in accordance with section 24-32-3324 of the Colorado Revised Statutes, to post a surety bond.
The bond is needed to ensure the protection of the consumers by providing a well-constructed mobile home, and for the issuance of a refund if needed.
A mobile home is a manufactured home that is created before the adoption of the National Manufactured Housing Construction and Safety Standards Act of 1974 or the Federal Act.
What is the bond amount?
The bond amount is $50,000, made payable to the Attorney General.
If you currently have an excellent credit score, you may be eligible for a very low bond premium or just 1% of the bond amount.
Get your FREE quote here to determine what you have to pay!
What are the Mobile Home Dealer bond conditions?
The bond should be issued by a surety bond company that is licensed to conduct such business in the state of Colorado
The mobile home dealer/principal should comply with all the provisions of Title 24, Article 32 of the Colorado Revised Statutes, as well as the other rules and regulations that govern a mobile home dealer
The mobile home dealer's client will be eligible for a refund of the mobile home sale down payment subjected to the terms of the contract
The bond should be filed along with the application for registration
If the mobile home dealer has various retail locations in Colorado, he/she does not need to procure a bond for each
How can I acquire this bond?
You can obtain this type of bond by following these simple steps:
STEP 1: Apply for the bond
You must submit an application for such a bond to a reputable surety bond company such as Surety Bond Authority.
STEP 2: Underwriting
Once we have received your application, we will ask you to submit important materials needed for the underwriting process. This will include your financial history, your job/business performance history, and your credit score. One of our expert underwriters will evaluate all those before we execute the bond.
STEP 3: Bond Issuance
After you have signed the indemnity agreement, we will immediately issue the bond and send it to you!
Do you need further information about this bond? Send us an email! One of our expert surety bond agents will get back to you immediately.
If you are ready to get started on this bond today, call us today!