What is a Colorado Licensed Outfitter Bond?
Are planning to be an outfitter in Colorado? If so, you need this license requirement!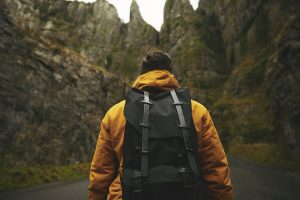 The surety bond is a licensure requirement for individuals or entities that wish to become outfitters in the State of Colorado.
It is an obligation set by the Colorado Department of Regulatory Agencies Division of Professions and Occupations, by the Outfitters and Guides Act.
An outfitter is an individual or a company that provides outfitting activities for a profit. The said activities include the following:
Providing transportation during hunting or fishing expeditions
Providing equipment such as tents, food, or camp gear during hunting or fishing expeditions
Guiding, protecting, and training individuals or groups during wildlife trips
What is the bond amount?
The bond amount is $10,000.
If you have an excellent credit score, you may be eligible to pay just 1% of the bond amount as a premium! Want to know more? Get your FREE quote here today!
What are the Licensed Outfitter Bond conditions?
The bond should be issued by a Colorado-licensed surety bond company such as Surety Bond Authority
The principal should comply with all the provisions of Article 55.5 of the Colorado Revised Statutes and all the other rules and regulations that govern the outfitter's profession
If any violation occurs, the aggrieved party shall be eligible to file a claim on the bond. Violations include, but are not limited to, the following:
Uses fraud in applying for an outfitters license
Violates any order of the Division of Professions and Occupations or the Director
Uses false advertising
The surety bond must be issued to the business entity if the license applicant is an LLC or a corporation
The surety bond should include all the names of the members in a partnership
How can I obtain this bond?
First, you must submit an application for this type of bond.
Once we have received your application, we will ask you a couple of valuable information that pertains to your financial history, your job performance history, and your credit score.
An underwriter will carefully evaluate the information that you gave us. Once done, we will issue the bond and send it to you immediately!
What are the other licensure requirements?
You must be at least 18 years old
You must have a valid American Red Cross instructor's card in first aid or hold evidence of equivalent training
You must have a liability insurance of:
$50,000 for bodily injury to one person in any single accident
$100,000 for bodily injury to all individuals in any single accident
You must have required permits or will acquire one to use the land where the outfitting services of a licensed outfitter will be held
Pay the necessary registration fee to the Director
Do you need more information about this bond? Call, email, or tweet us today!