What is a Colorado Installer of Manufactured Homes Bond?
Get informed about this type of bond today!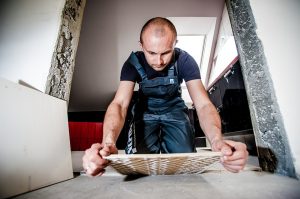 Whether you are applying to be registered as an Installer of Manufactured homes for the first time or you are renewing your registration, the Colorado Division of Housing requires you to procure a surety bond.
This obligation is mandated by the DOLA's Division of Housing by the provisions of §24-32-3301 of the Colorado Revised Statutes or the Manufactured Home Construction Standards and Procedural Regulations.
A manufactured home is a residential house that is built in a factory that complies with the Division of Housing's manufacturer's instructions or standards, as well as the Federal Manufactured Home Construction and Safety Standards or the HUD Code.
A Certified Installer is someone who is registered in Colorado's Division of Housing to install homes. The installer should have accomplished installing five manufactured homes that are in line with the Division of Housing's manufacturer's instructions or standards.
What is the bond amount?
The annual bond amount is $10,000, made payable to Colorado's Division of Housing.
Installer of Manufactured Homes license applicants who have excellent credit scores may qualify for a low bond premium or less than 1% of the total bond amount!
If you want to know how much you will pay, get your FREE quote here today!
What are the Installer of Manufactured Homes bond conditions?
The bond will be a legally binding agreement between these three parties:
Principal – The person applying for registration as an Installer of Manufactured Homes
Obligee – The Colorado Division of Housing
Surety – the surety bond company that will issue the bond
The principal shall install homes in agreement with the manufacturer's instructions or standards created by the Division of Housing.
In the case of a client complaint due to default installation, the principal shall perform the necessary actions – such as conducting the necessary repairs to the manufactured home – to remedy the complaint.
If the principal fails to remedy the complaint, the principal's client is eligible to file a claim against the bond
The bond should be issued by a Colorado-licensed surety bond company such as Surety Bond Authority
How can I obtain this bond?
The first step in getting this bond is by submitting a bond application.
Don't worry; we will guide you through the whole bonding process – from application to submission.
Once we have received your application, we will ask you for a couple of necessary information needed for the underwriting process. This will include your financial history, business performance history, and your credit score.
One of our expert underwriters will evaluate all those before we execute the bond. We will immediately send you the bond once it has been issued.
Do you need further information about this bond? If so, you may call us! You can also email us. One of our expert surety bond agents will get back to you as soon as possible.