What is a Colorado Contractor License Bond?
Understand the how-to of obtaining a Colorado Contractor License Bond!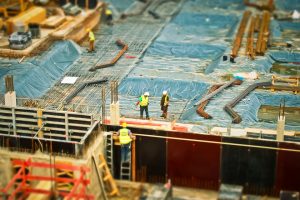 One of the primary contractor licensing requirements in the State of Colorado, just like the rest of the states, is a surety bond.
In Colorado, the surety bond requirements may slightly vary depending on the city that you'll be conducting your business.
You must determine the local licensing and surety bond prerequisites of an absolute jurisdiction before you start your application.
If you're not sure about yours, give us a call today. We can help!
What is the bond for?
The surety bond is needed to guarantee the faithful performance of the contractor by complying with the different statutes and regulations that govern his profession.
The contractor may subject himself to certain penalties and even license suspension if he fails to comply with this important license requirement.
What is the bond amount?
The bond amount varies per city. It can range from $5,000 up to $50,000.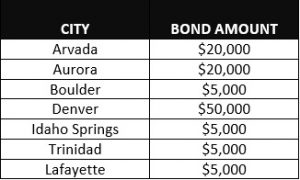 Your bond premium will depend on several factors as well. However, those who have excellent credit scores may qualify for a low bond premium or just 1% of the bond amount! Get your FREE quote here!
What are the Contractor License Bond conditions?
Although governed by the state laws, it is not uncommon for the bond conditions to be different. A few of the said differences will be based on the local ordinance, the regulations of the government agency, the nature of the project, and so on.
Even though some will have a broader scope than others, the underlying conditions are still identical.
There will always be three key parties to this agreement:
Principal – Licensee
Obligee – State, City, Government Agency, clients, etc.
Surety – surety bond company
The principal is obligated to perform his duties by the regulatory requirements of his license, state laws, local laws, and any other applicable rules.
In the case of a violation that is determined to be valid, the aggrieved party of the principal may file a claim against the bond.
The surety bond should be issued by a licensed surety bond company of good standing.
How can I obtain a Colorado Contractor License Bond?
The first step is to apply for the bond. You can easily submit an application once you have determined your eligibility for the bond that you need.
We will ask you for all the valuable information required for the underwriting process. Some of these are the following:
A record of your financial history
Business/Job performance history
Credit score
An underwriter will evaluate all the materials that you have submitted. Once the underwriter is satisfied and has come up with a conclusion, the issuance of the bond will come next. The bond will immediately be sent to you once done.
Ready to apply? Please go here to start!