What is a California Telephone Seller Bond?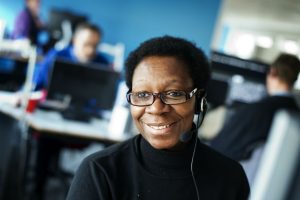 Telephonic seller bonds, also known as telemarketing bonds, are designed to ensure that telemarketing and other telephone sales companies adhere to the rules and regulations as set by the Attorney General of California.
Who Needs a California Telephonic Seller Bond?
Any person who, on his or her own behalf or through the use of salespersons or auto-dialing devices, wishes to conduct a telephone solicitation business is required to register with the Attorney General of California. To receive permissions and licensing, the sales company is required to first post a $100,000 bond.
Why Do I Need a California Telephonic Seller Bond?
California telephonic seller bonds ensure that the telemarketers comply with the Business and Professions Code of California (Article 1.4, Division 7). The bond is designed to safeguard the public against financial hardships by prohibiting misrepresentation and misleading information and encouraging competition within the industry through adequate disclosures.
If the principal violates these laws or the terms of the surety agreement, any harmed parties are able to make a claim against the telephonic seller bond. Once finalized, the principal is responsible for reimbursing the surety for any damages paid or associated legal costs.
How Much Does a California Telephonic Seller Cost?
The Attorney General of California requires telephonic sellers to post and maintain a $100,000 bond to legally operate in the state. These bonds are subject to underwriting, and the cost will vary based upon the credit rating of the principal.
An additional surety bond may be required if the market or advertised value of the promotion being sold during the telephone solicitation is valued at $500 or more.
Get Started Today!
To operate as a telephonic seller or telemarketer, you must first purchase a California telephonic seller bond. Don't delay your application.
Get started today – Click here for a California telephonic seller bond quote.