What is a California Process Server Bond?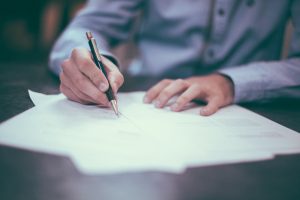 A process server plays an essential role in the legal process by delivering legal documents and providing verification to the court that the individual received the documents. Many counties in California require a process server bond during the licensing process.
Who Needs a California Process Server Bond?
Any person who wishes to be licensed to deliver or serve legal documents must be permitted to conduct work in the county where the documents are being delivered. Some counties require a surety bond to be permitted to operate within the county limits.
Why Do I Need a California Process Server Bond?
California process server bonds help to ensure that the principals comply with the Business and Professional Code of the State of California (Chapter 16, Section 22350, Division 8). If the process server fails to comply with the state laws, the bond protects any harmed parties from financial loss. The process server is then responsible for reimbursing the surety for any paid damages or legal fees.
How Much Does a California Process Server Bond Cost?
Because they are a low-risk bond, process server bonds are most often available without a credit check and for a low rate – as low as $50.
Get Started Today!
To begin working as a process server, you must first purchase a process server bond for the county where the work will be conducted. Don't delay your application.
Get started today – Click Here for a California process server bond quote.